Hi everyone on Honest Cash! I'm a Tây living in Hà Nội, Việt Nam and I have been sharing some of my daily observations on Steemit and Hyperspace this last month. Since I am not a maximalist in any sense or form, I decided to post also over here and see what happens.
As I said in my first blog: "I am a behind the scenes guy in crypto, not a content creator. But this might finally be something with which I can give something fun back to the community. Don't expect much writing, it will mostly be low quality quick taken pictures to capture the vibe of this city I love so dearly."
So without further ado, here is part 5 of my series of weird/funny/crazy stuff happening in Vietnam's capital city.
Another weekanothercapture. Even tho living here is becoming a bit more normal to me, it still cracks me up every day. The difference in looking at life is just so clear.
This street is right around the corner of one of my workplaces. It's a boulevard in the middle of a big residential area.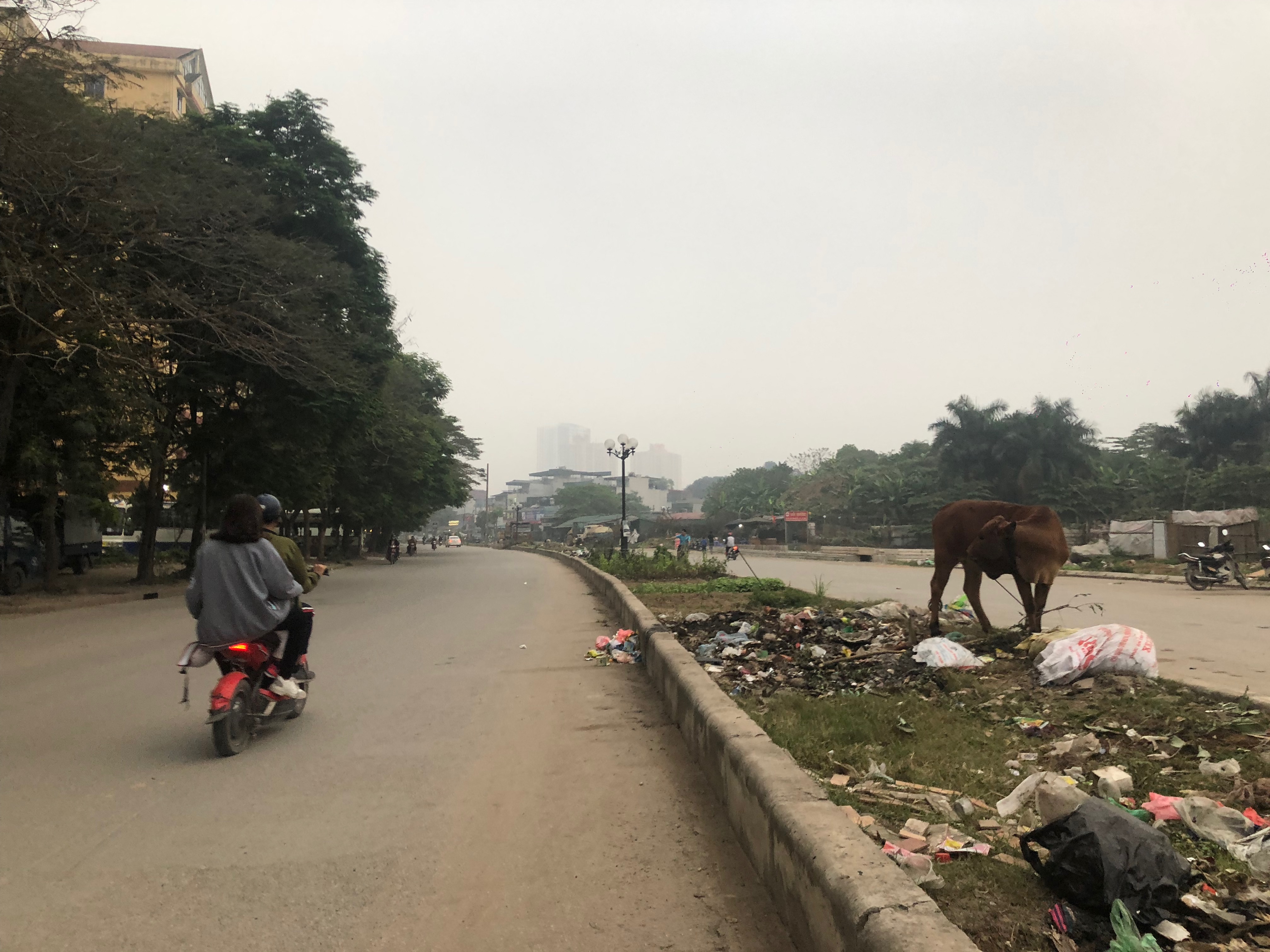 Maybe that guy from 2 weeks ago got the hay for this cow?
It's not just seeing a cow randomly tied up in the middle of a boulevard, with seemingly no owner, that makes me wonder. But it's the combination of that with young hip couples driving their motorbikes next to it like it's the most common thing in the world.
You might think: "Damn. All that garbage around the cow. So sad. These people do not care about their own street and just dump it right there."

And yes. That is a reality over here. The sides of the roads are often full of litter. At night ladies from the garbage disposal companies come by, pick some up, and burn some right on the spot. A lady was doing exactly that 100 meters away with big dark smoke as a result.
Howeverrrrrrrr. Life is not black and white. There is always more to the story. This road for instance. Look a bit further beyond the cow, and you can see a lamppost with some green in front of it.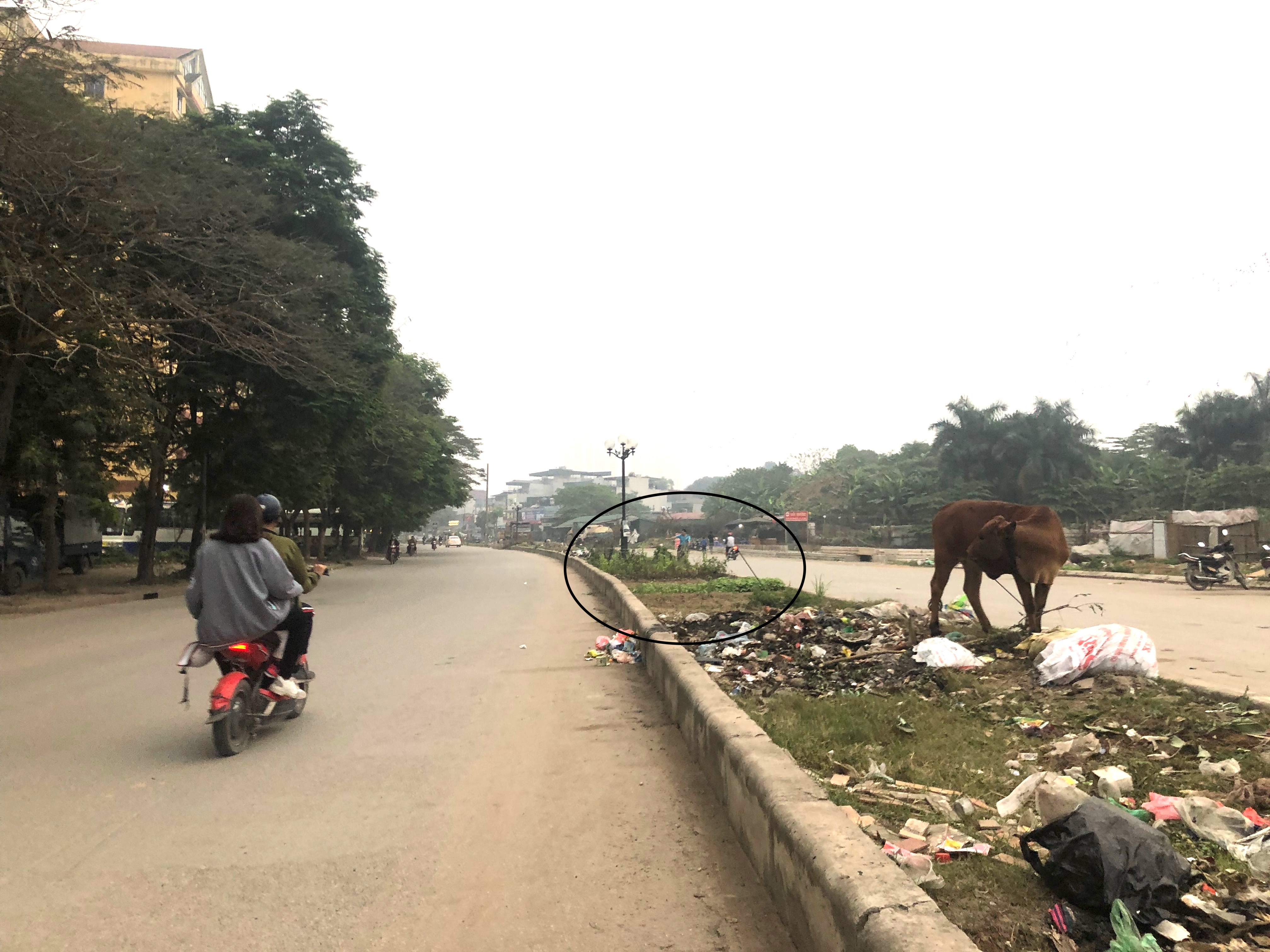 These are actually little (communal ?) gardens. Full of crops like rau xà lách (lettuce), bắp cải (cabbage) and rau muống (Vietnamese spinach).
Vietlish
Now that we are on the topic of food, why not drinks.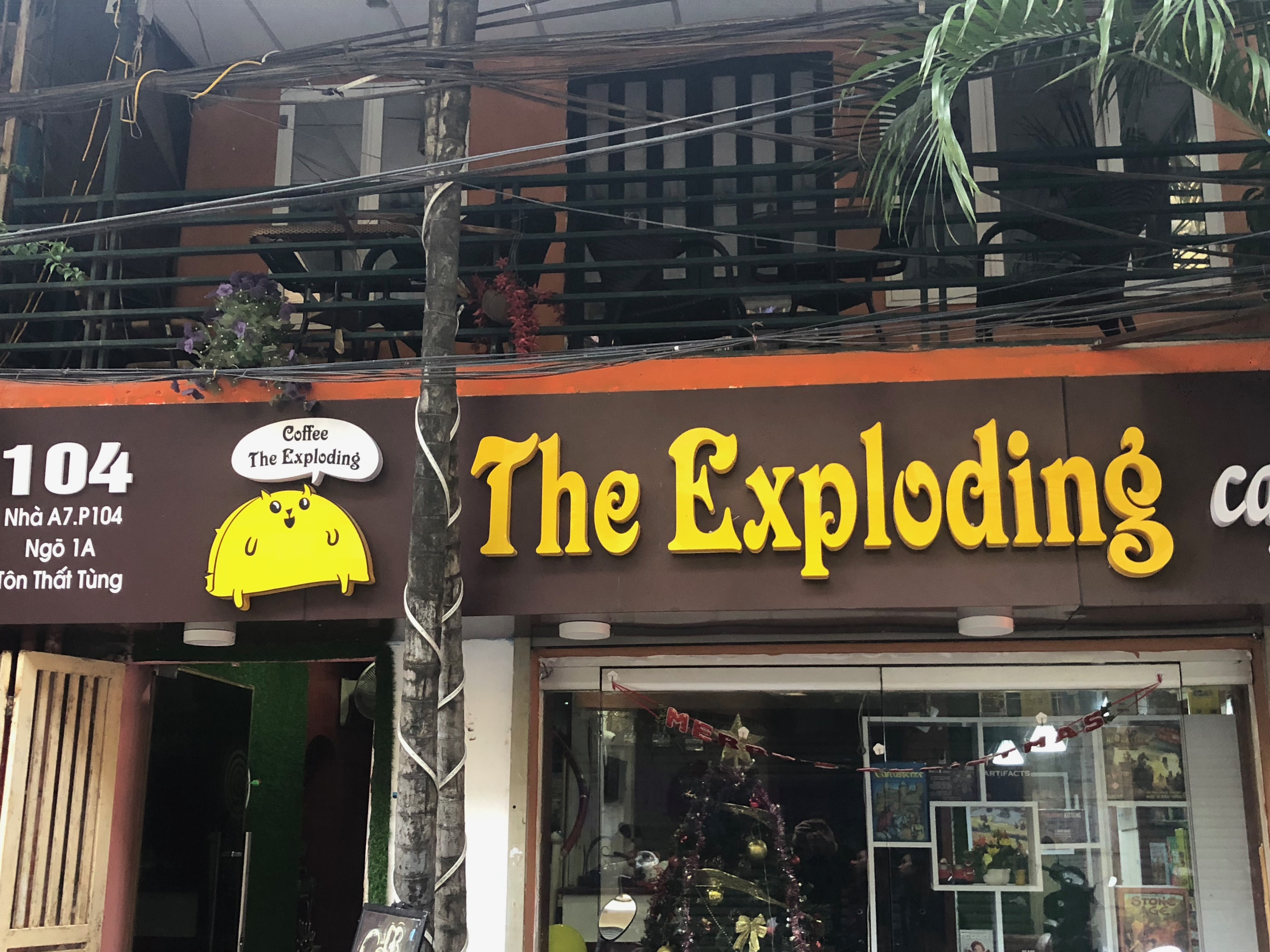 I can't say I have been brave enough to try this Exploding Coffee yet. Normal Vietnamese coffee is strong enough as it is… Plus it doesn't look like it did Pikachu any good, phải không?
And after healthy roadside salad and exploding coffee, it's time for some relaxing Ketamine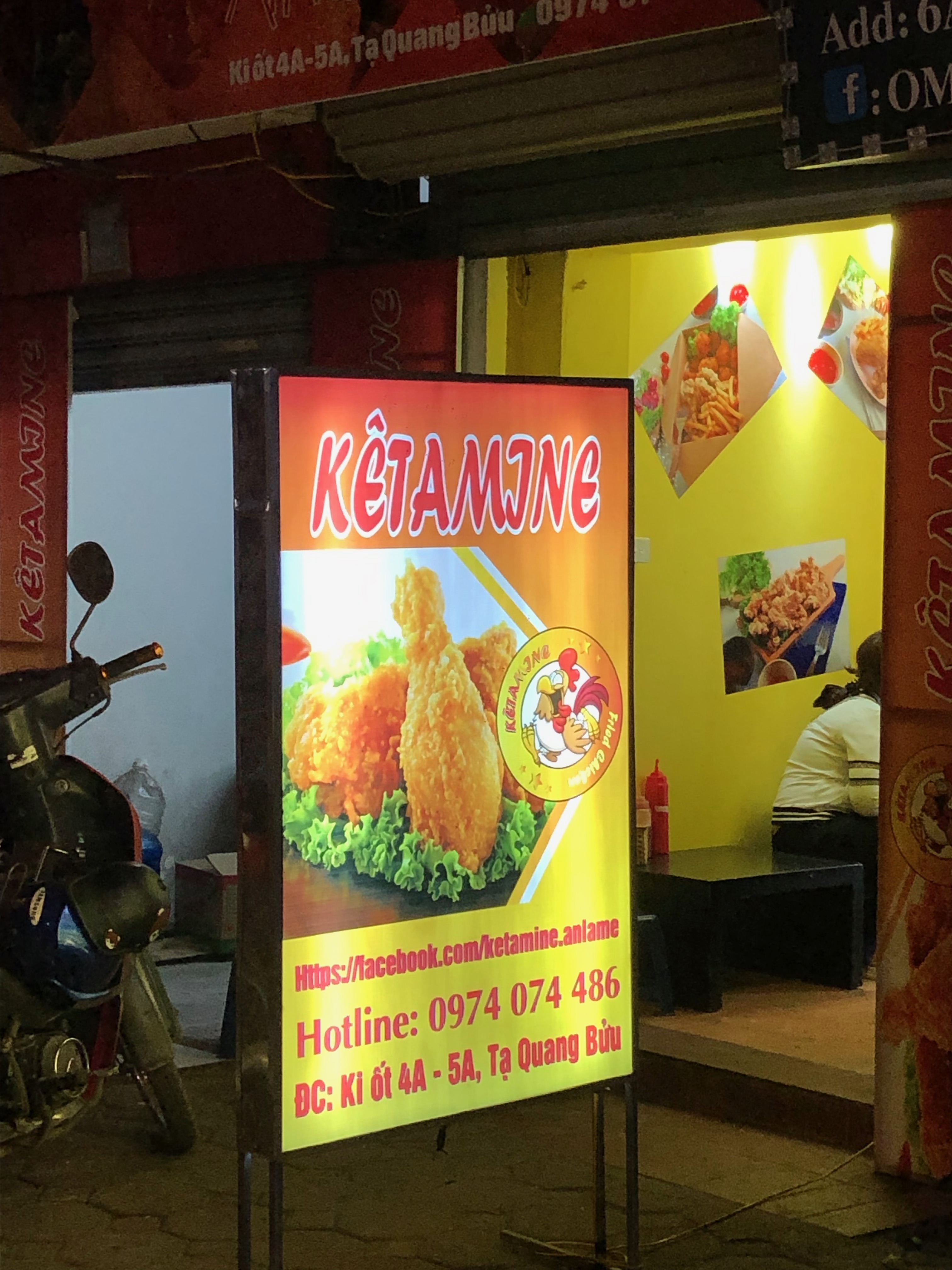 Scooter Folk
I have showed you driving scooter shops. Portable cleaners and laundry-mats This week I will focus a bit on the Vietnamese art of driving with small bikes and big cargo.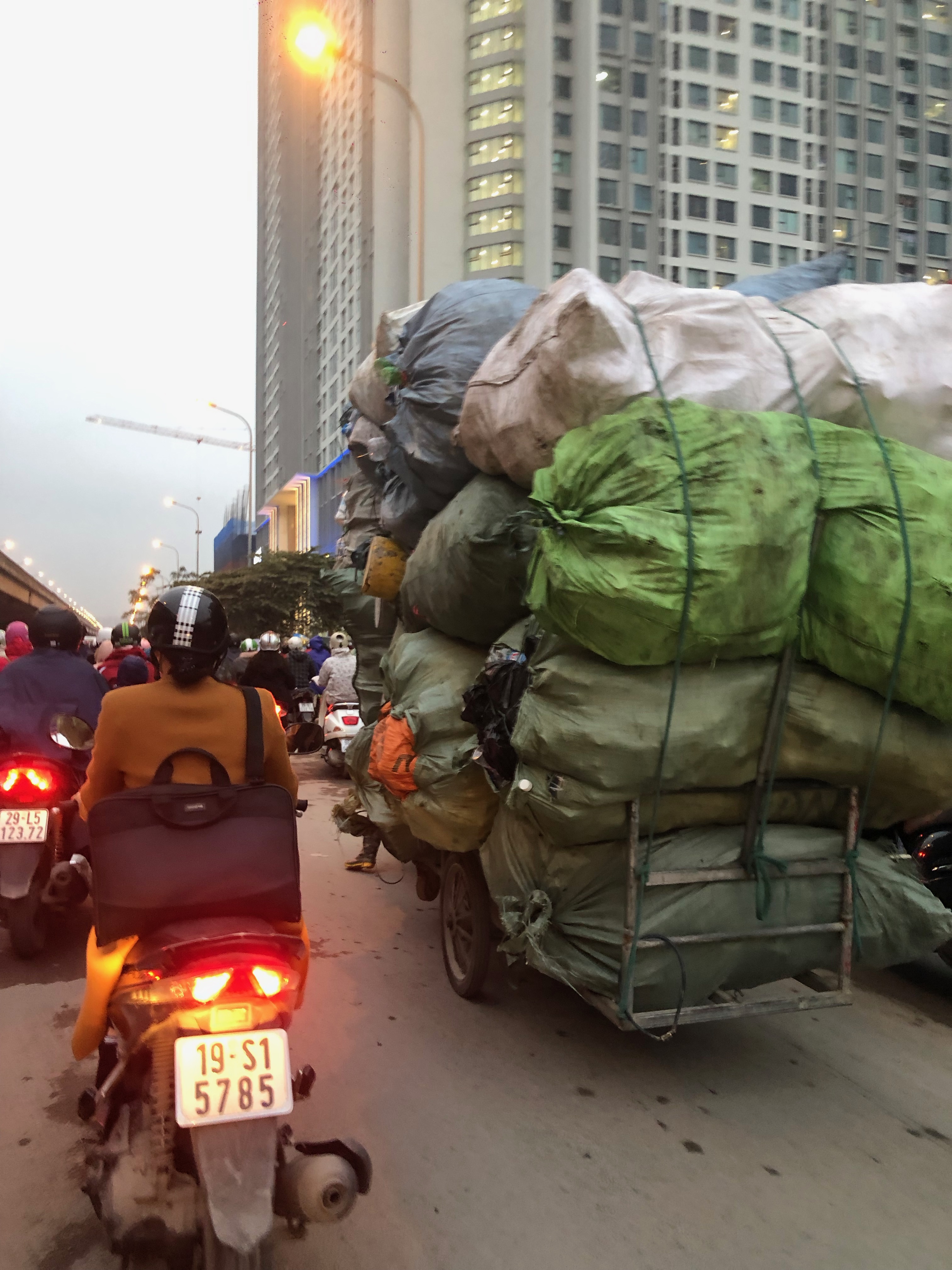 O hello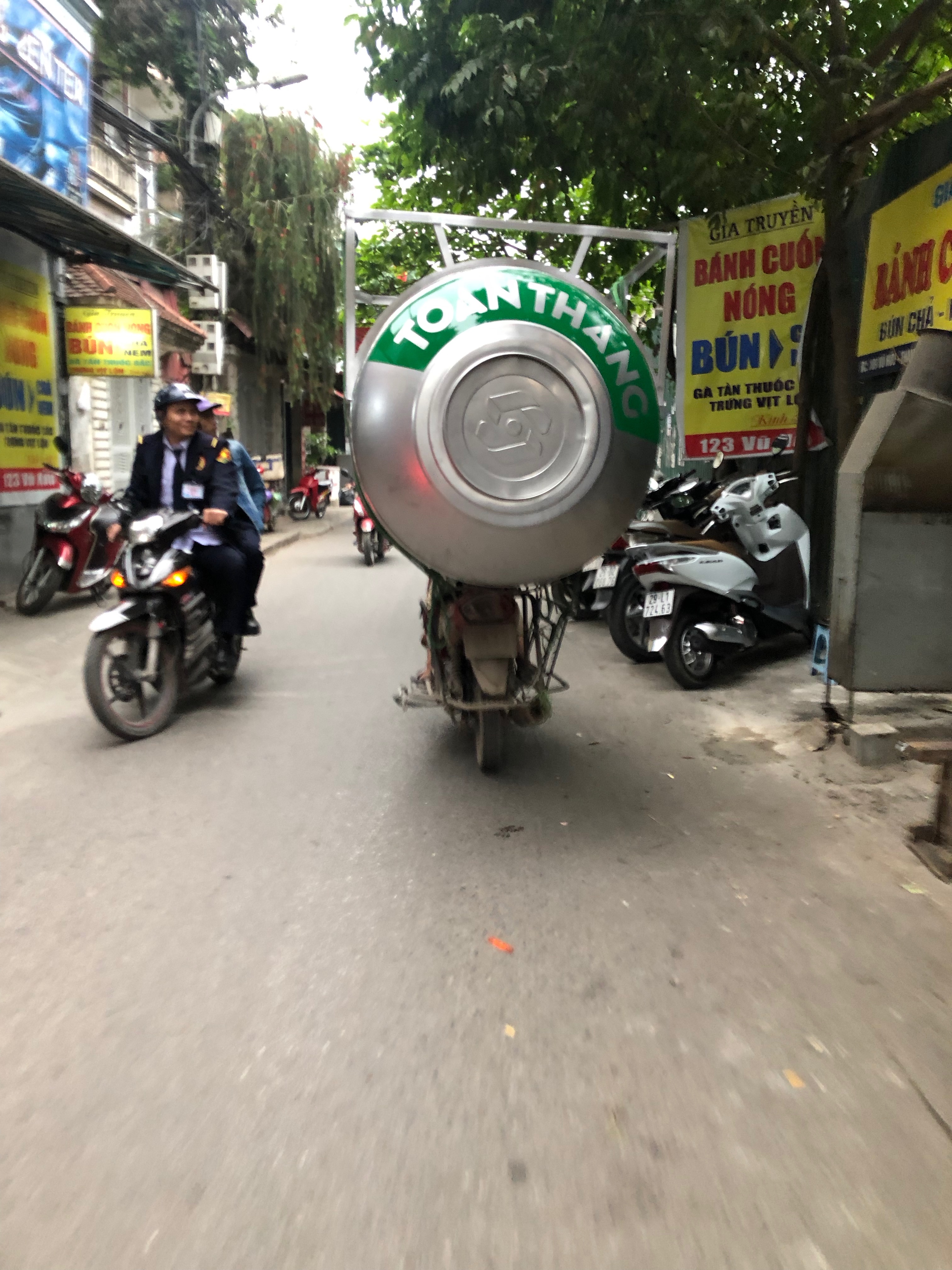 Normally I already pass by quickly when I see drivers with a big gas tank on the back (often only tied on loosely). Imagine my reaction when I got behind this big boy.
Bad Benches
This week: benches and corrugated iron. Apparently a combination over here. The first picture is in the Hanoi Zoo. A place to look at animals, or not.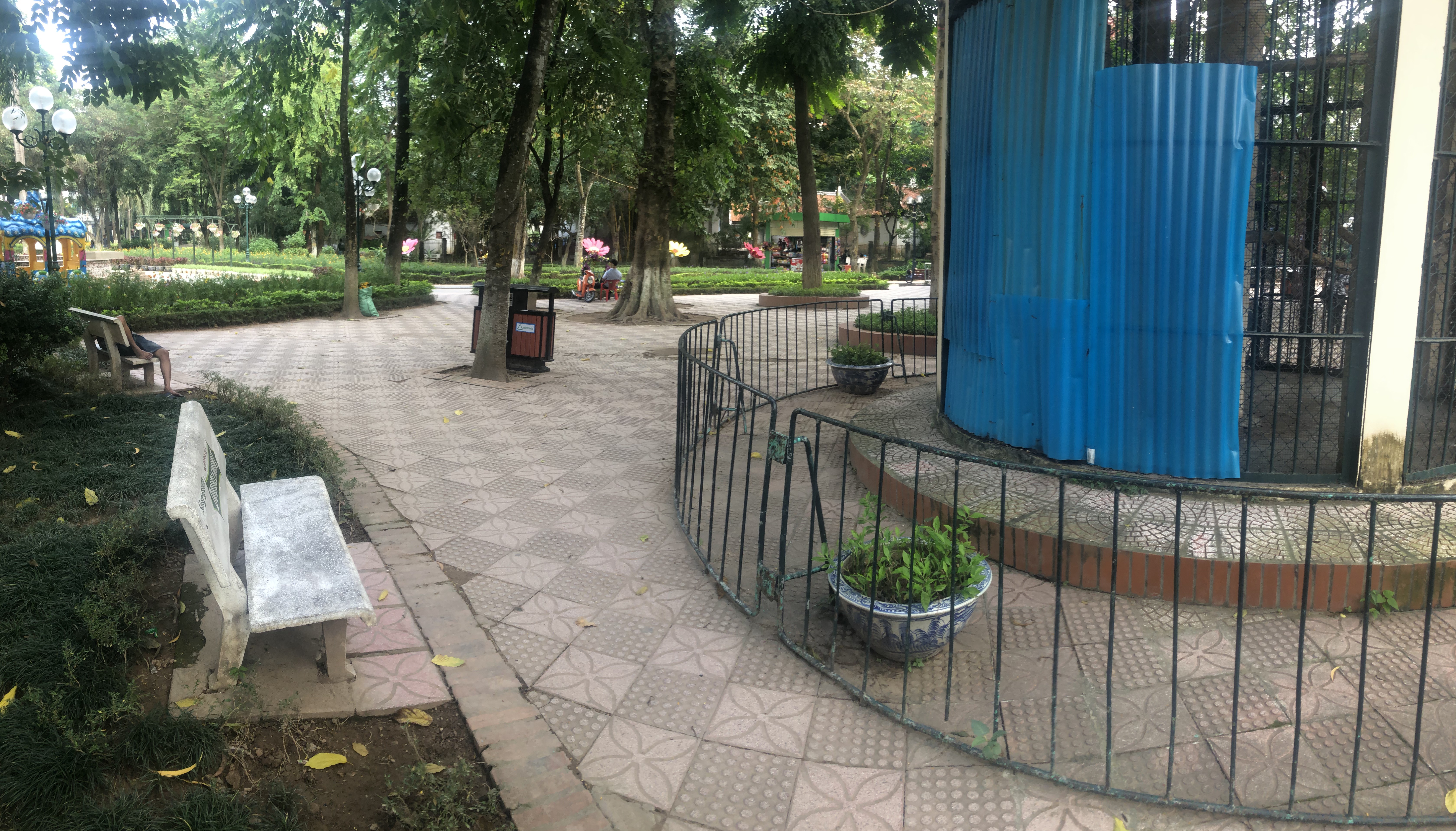 Look mama! Một cái tấm tôn màu xanh da trời!
The next benches are at lake Hồ Định Công, only a couple minutes away from the cow boulevard.

Just like the street, this lake also has tiny gardens all around. On the little road besides the lake and on the wall of the lake side itself. Locals use the numerous lakes of Hanoi for exercise and relaxation. Like jogging, walking or drinking some freshly squeezed sugar cane juice.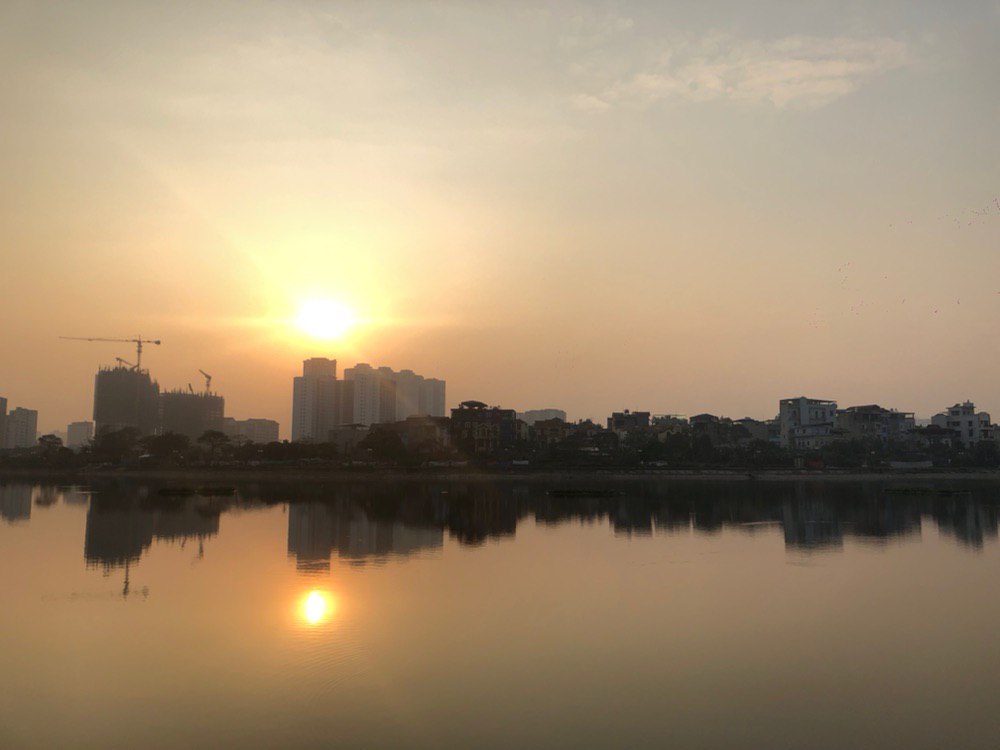 Since lakes are one of the few 'nature' spots that Hanoi has, I have adopted their custom quickly. I walk here often before work. Or I sit on my parked bike, overlooking the lake while reading a book. But what did I know. I am of course still a người nuóc ngoài. I have been looking in the wrong direction all along.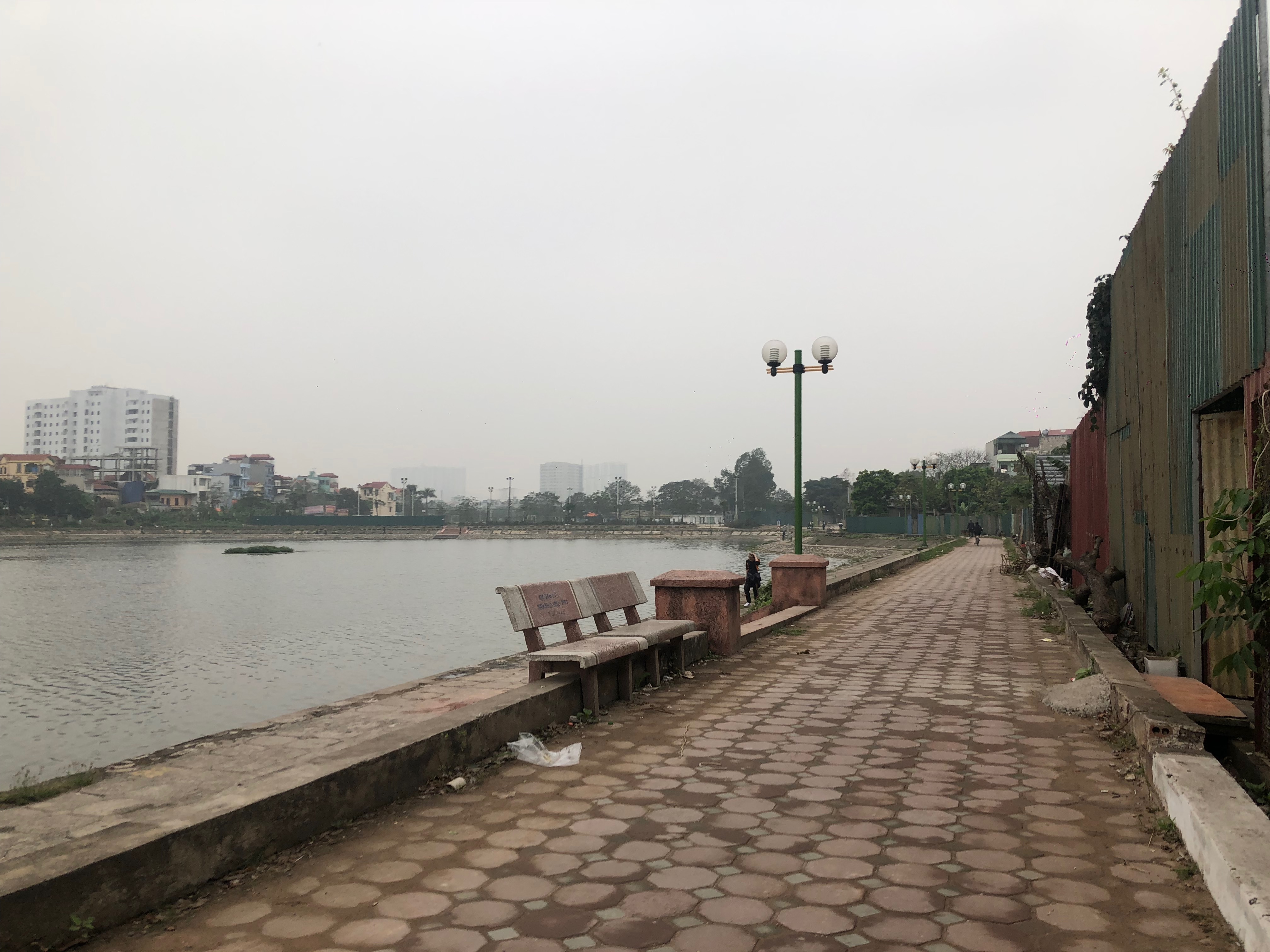 Life might start to become a bit more normal for me here, but I still have much to learn.

That's it for now, let me know which you liked most! And see you next week :)