Hi everyone, welcome back to a new edition of my observations in the city of Hà Nội. Let's dive right in.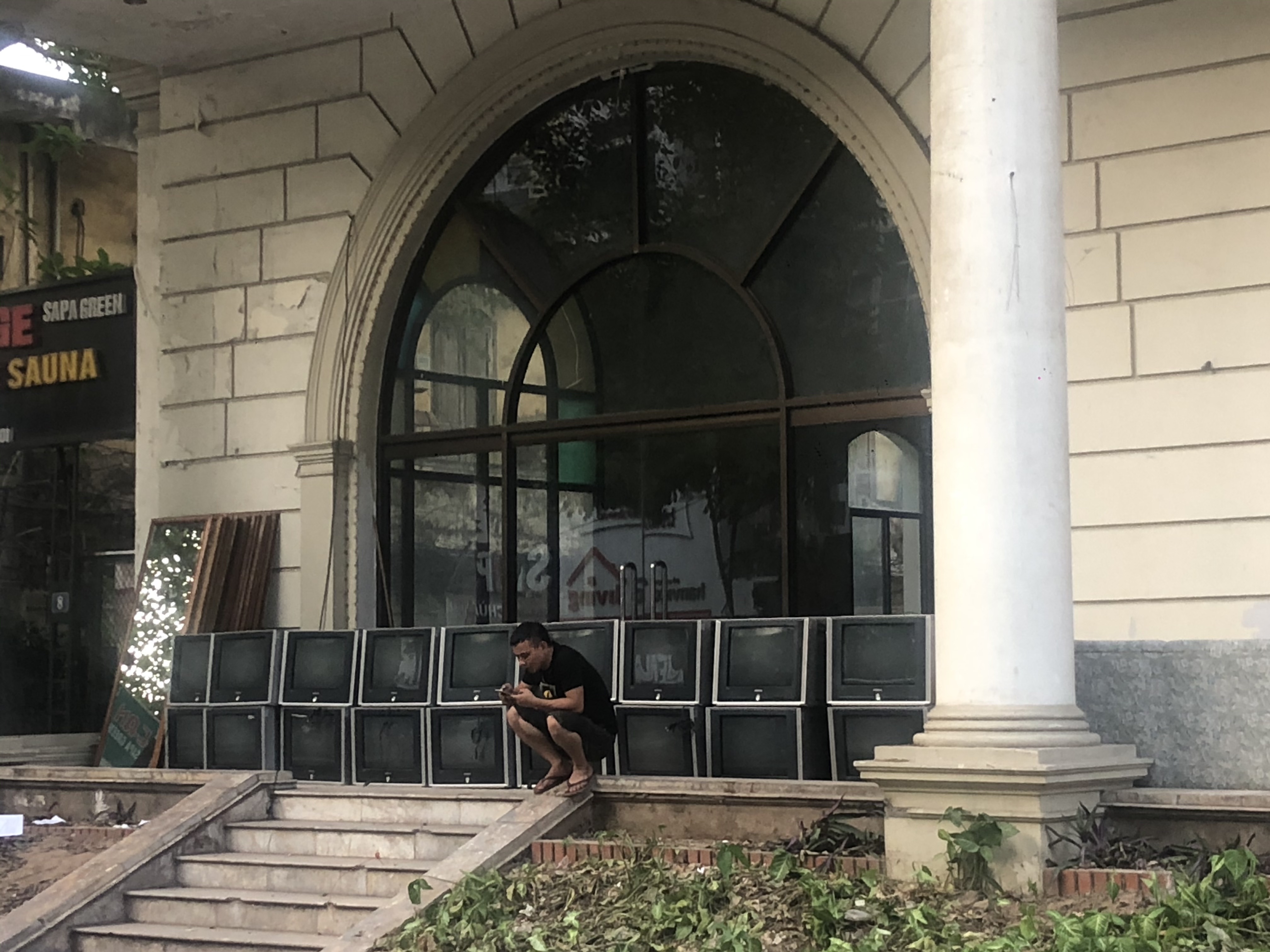 No context. Just a guy đang ngồi xổm in front of 18 old tv's. I ain't got the answers Ye.
Scooter Folk
As I have said before, Hanoi is a city of opposites. Huge and buzzing, but also having many quiet neighbourhoods which almost feel like villages. It has four-lane-highways on wide streets. But with tiny side-ngõ in which you can get lost easily.
Having these narrow alley mazes, makes scooters way more practical than cars. However, sometimes larger objects have to be moved. Therefore the Vietnamese have slightly bigger three-wheeler scoot-mobiles with loading space in the back. These are often used by all those who need supplies; alley shops, the many nhà thuốc (pharmacies) and the small restaurants. Apart from these businesses, they also get rented a lot for private use, mostly by people who move house. Not too long ago I was stuck behind one, slowly navigating through my neighbourhood.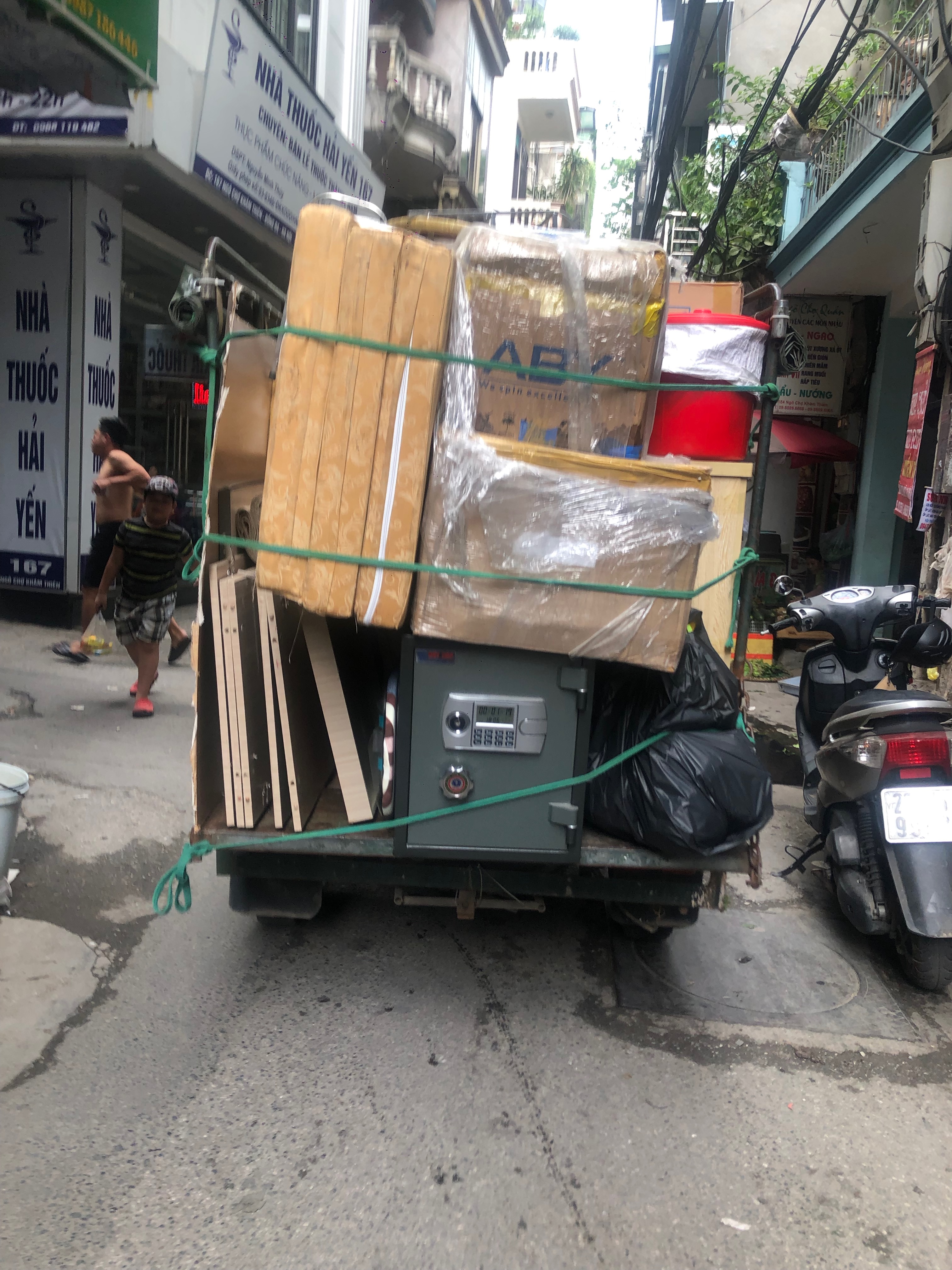 Something struck me as odd about owning a safe, something you have in order to protect and keep things away from others, and then having it so out in the open on the back of a bike.
And now that I see this picture again. Yep. Nhà Thuốc on the left. They are everywhere.
Sad Shirts
It's been a while, but I have been seeing plenty of dark texts lately. Maybe it is due to the half way point of the college year that is coming up. Maybe it is because the winter is arriving. Yup. Even here. About 20 degrees these days. The coats are back. Or maybe it is just because Asian people are less serious about what's on their clothing and I am overthinking things.
Then again. This is pretty straight forward though.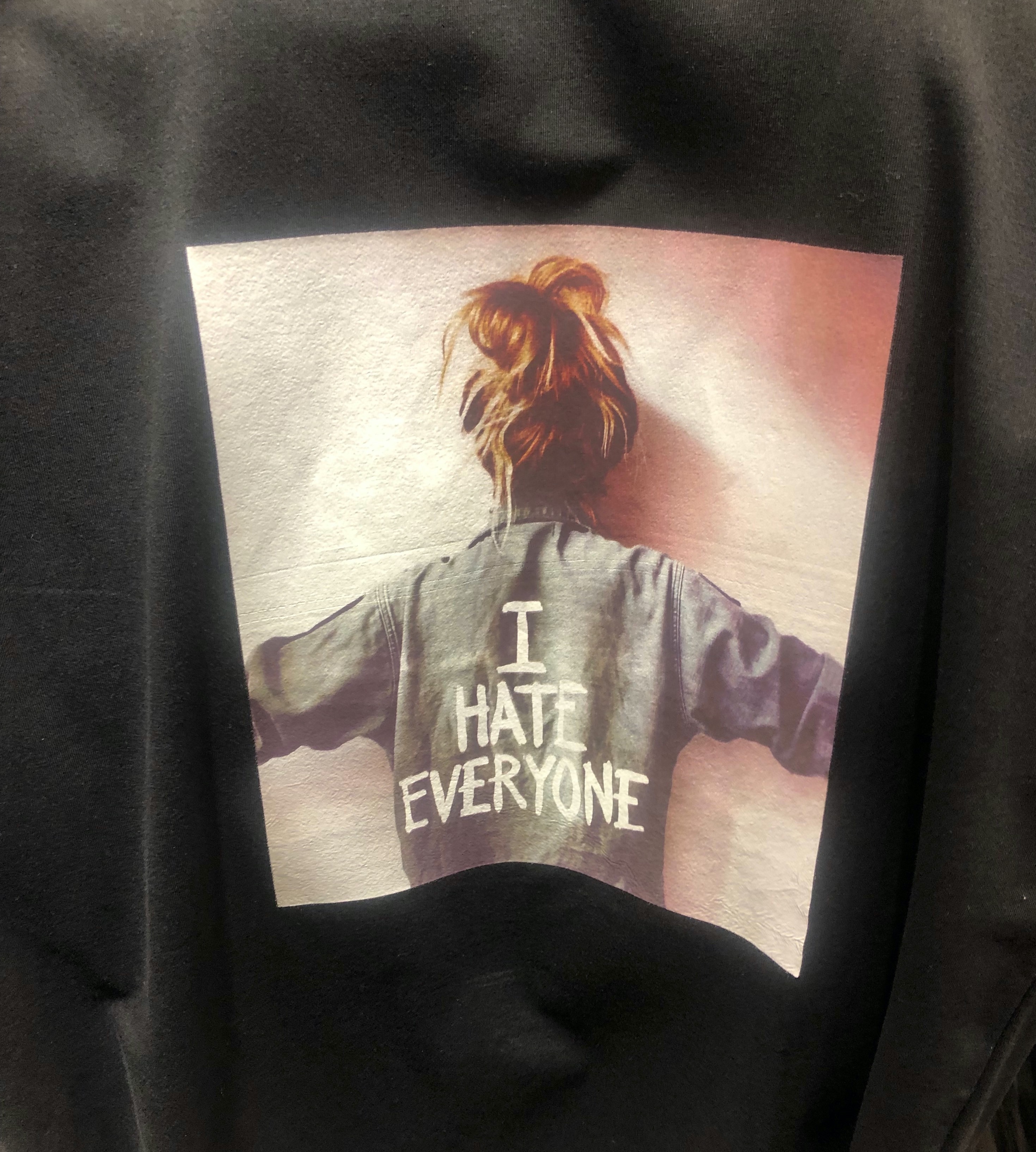 Or this one, in class.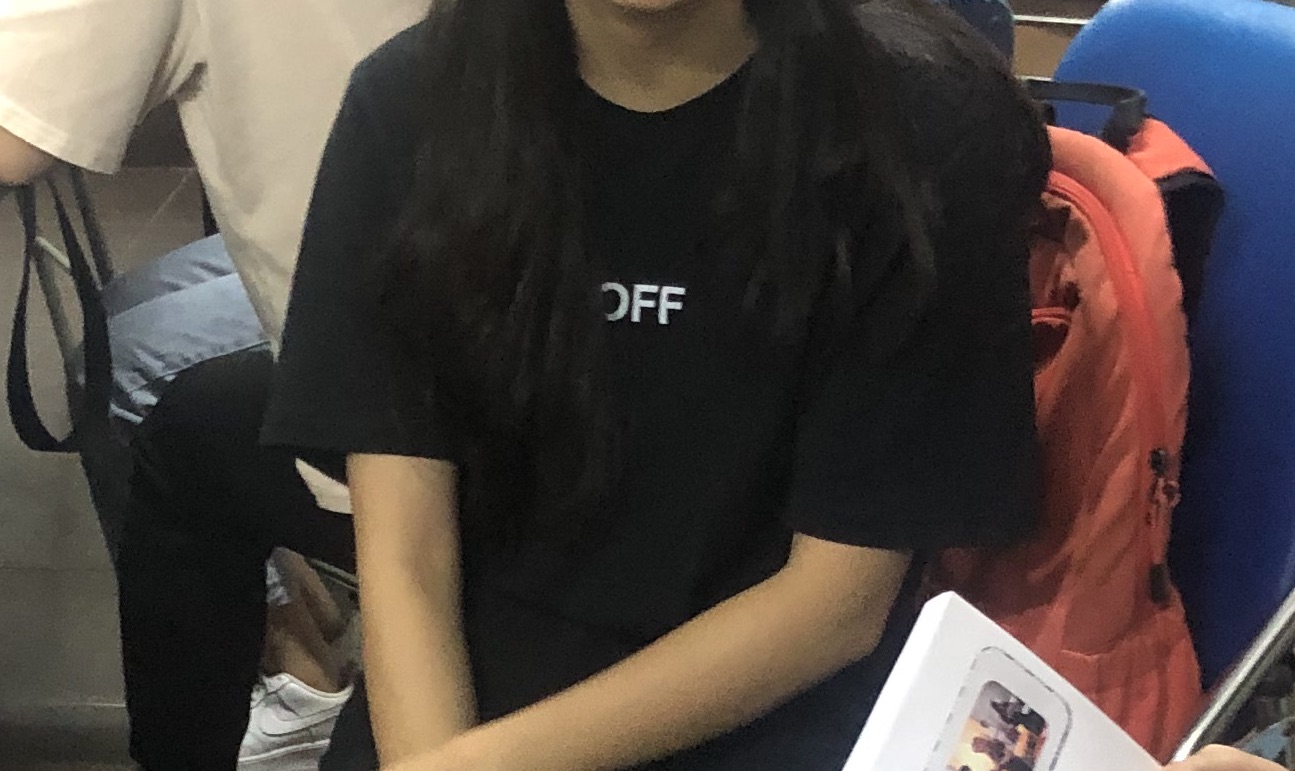 One more intriguing one.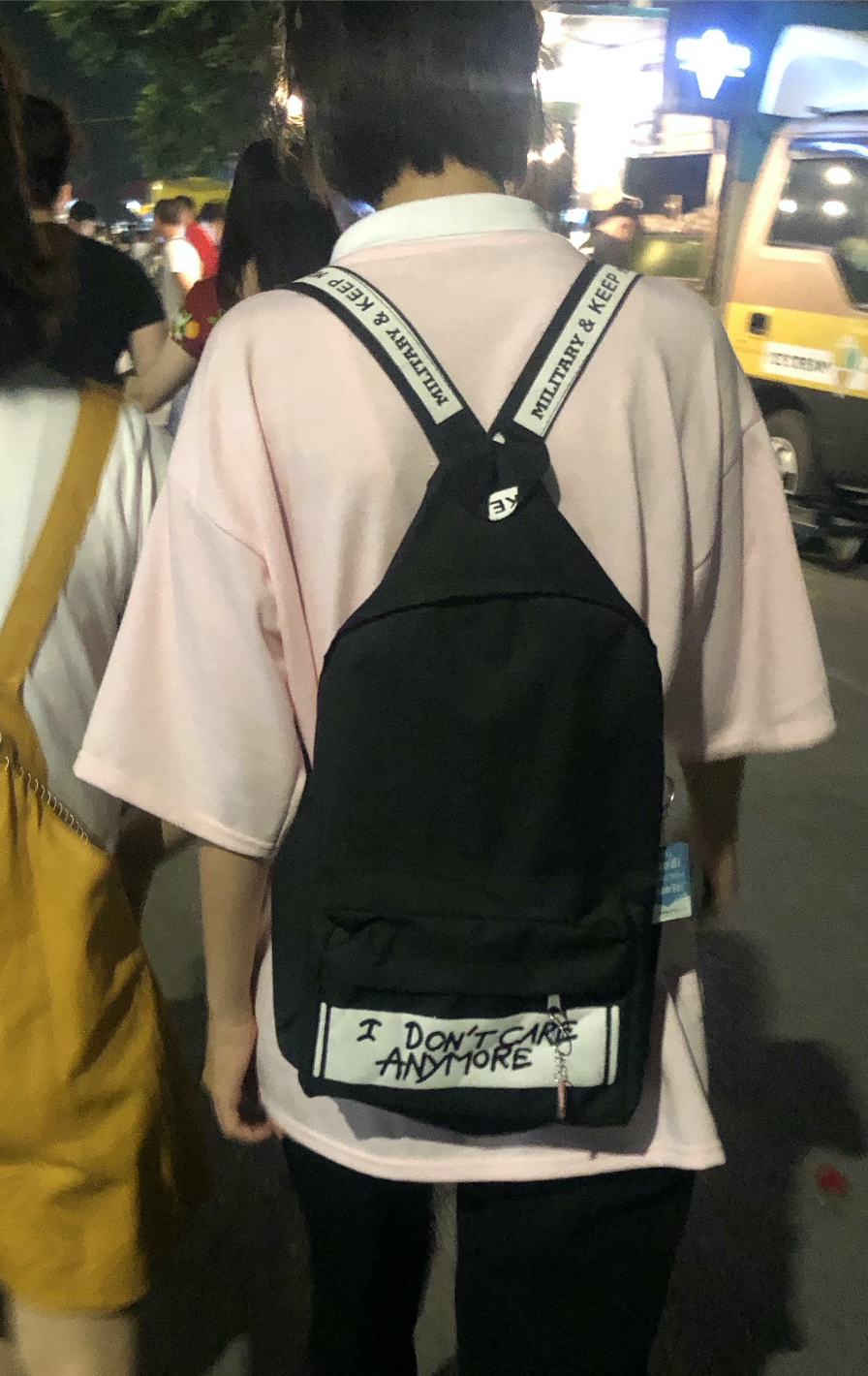 Now I Don't Care Anymore (Shout out to Phil C's classic) seems again to the point and in your face.
But look at the straps. Military and Keep…
I will always wonder what you supposed to keep and how it connects to not caring anymore?
Bad Benches
This time a bamboo lounge chair high up in the mountains of Pù Luông. They build a nice bamboo viewing deck, looking out over the valley full of rice fields. Beautiful atmosphere. Like my sister said at the time: "I have the feeling I'm looking at a postcard." That kind of beauty. Great place to lay down and look..
..at another Bamboo.
Sometimes I feel like they know of this blog and they are just teasing me. Anyway. Here is one with what you could have seen.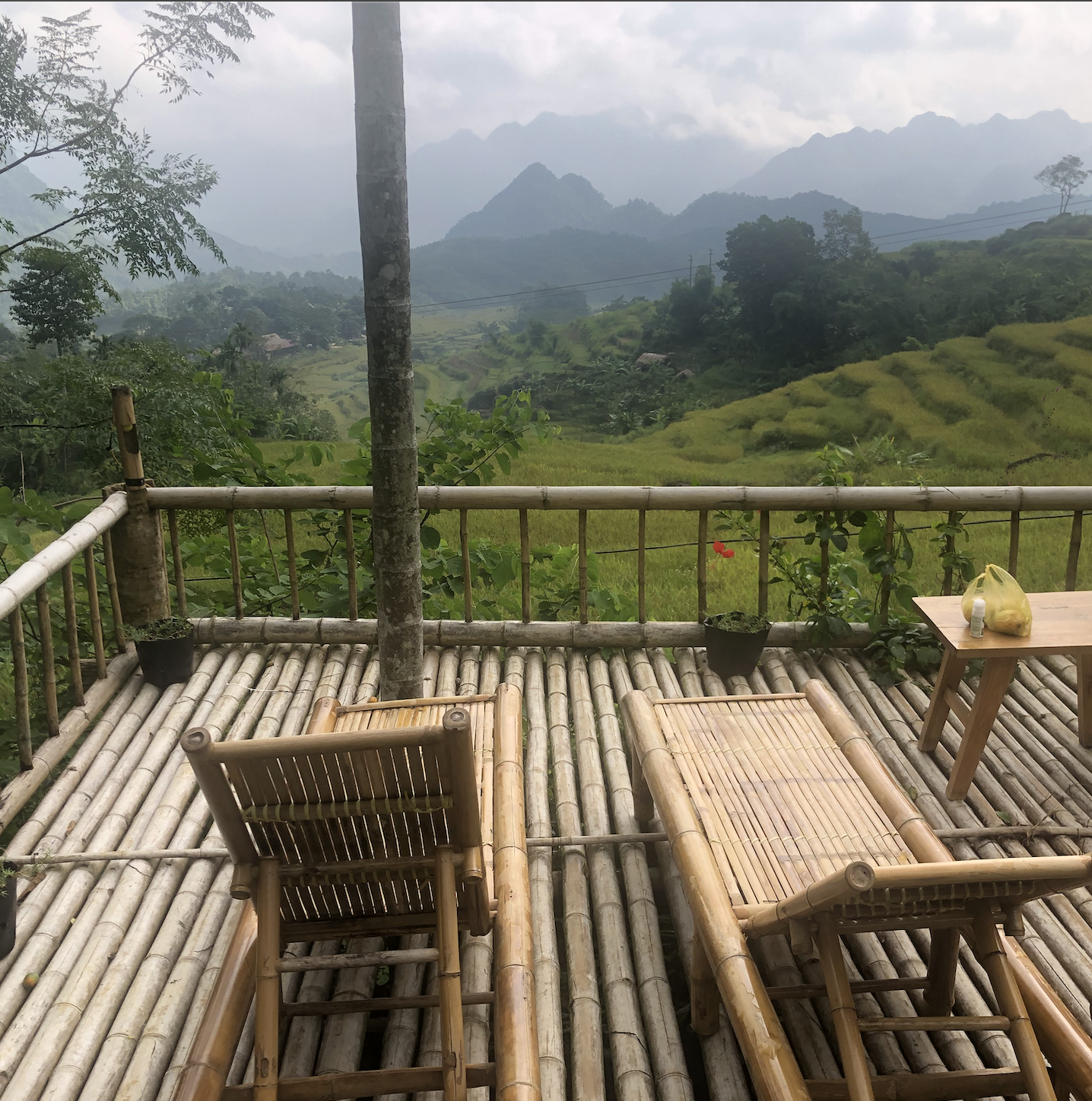 Only In Asia
But it is all love. Let's end it with something I only find here, and which I like a lot. Vietnam has it's own alcohol culture. And I am a fan.
Beer is pretty popular (remember the Bia Hơi's?), but their rượu even more. Now Vietnam is a hot country. And they are not shy about putting ice in their beer (I know, I know, but you get used to it). However when it comes to their spirits, they want it straight, no chaser. So how to deal with luke warm rice wine?
In comes this super easy solution: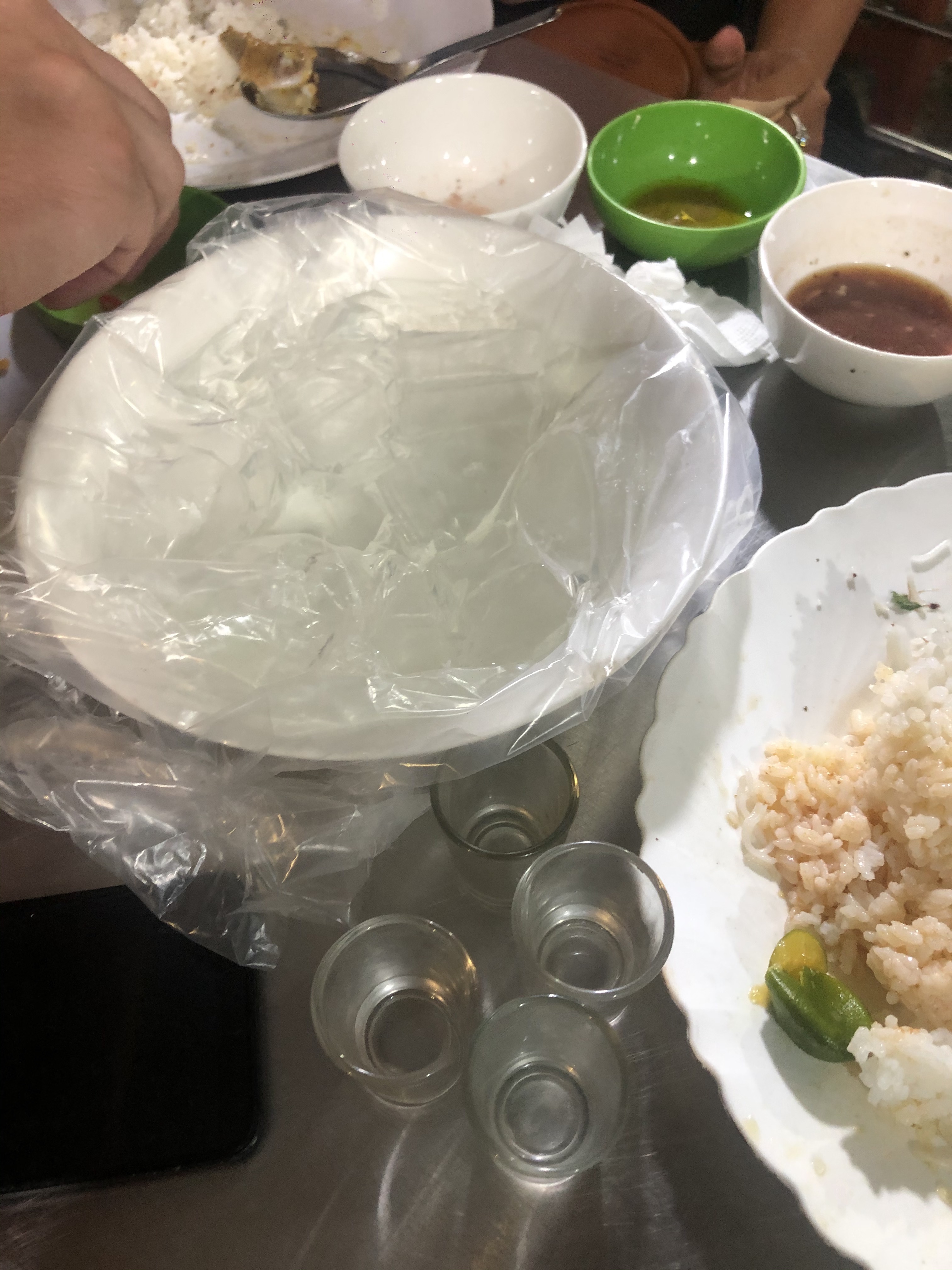 All you need is:
Ice
A big bowl
Plastic
Shot glasses
A bottle of rượu
Put the ice in the bowl, stretch the plastic loosely over the bowl. Pour the wine on top of the plastic. Wait till it has cooled down. Dip your shot glasses and Một Hai Ba Dô.
There is also a beer habit I'm fond of, but that will have to come next blog.
It's Friday. So I raise my bia to all of you, and chúc sức khỏe!