Hey there!
Another original artwork done by me! this drawing was done as a trial for getting hired to illustrate a series of children's books, I still don't know if I'll get the job or not…I hope I do because that would make have work for the next couple of months and seems like a lot of fun.
The story is about a nightingale who can't sing during the day like other birds until one night while standing on a branch of an Oak tree he has a vision of the Nightingale Goddess and he understands he's meant to sing at night…and so he accepts himself and his uniqueness.
I did this drawing on my A5 sized sketchbook using mechanical pencil, inkpens, colour crayons, colour markers and white gel pen for the stars and other white parts
The Vision of the Nightingale…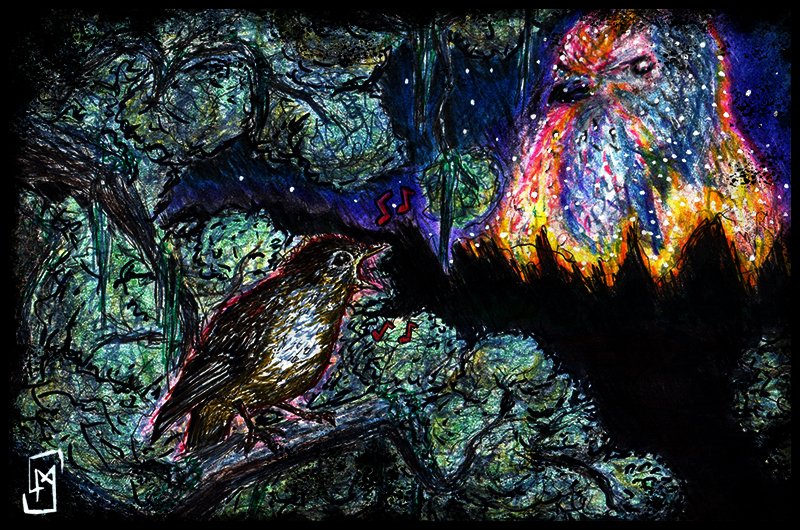 And a faux creation process GIF, I didn't document the drawing phase ?…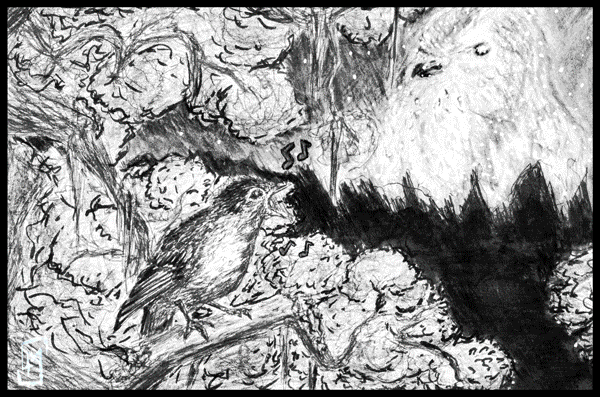 What do you guys think of this drawing? please let me know in the comments bellow ? ?
Thanks for the support!! ?