Making of a beautiful landscape.
Hi friends good evening this is Raghao Singh, Friends today I am going to share with you the beautiful phenomena which I captured and painted on my canvas with my brush and colours and inviting you to join me on making this painting and please share your beautiful opinion in this artwork.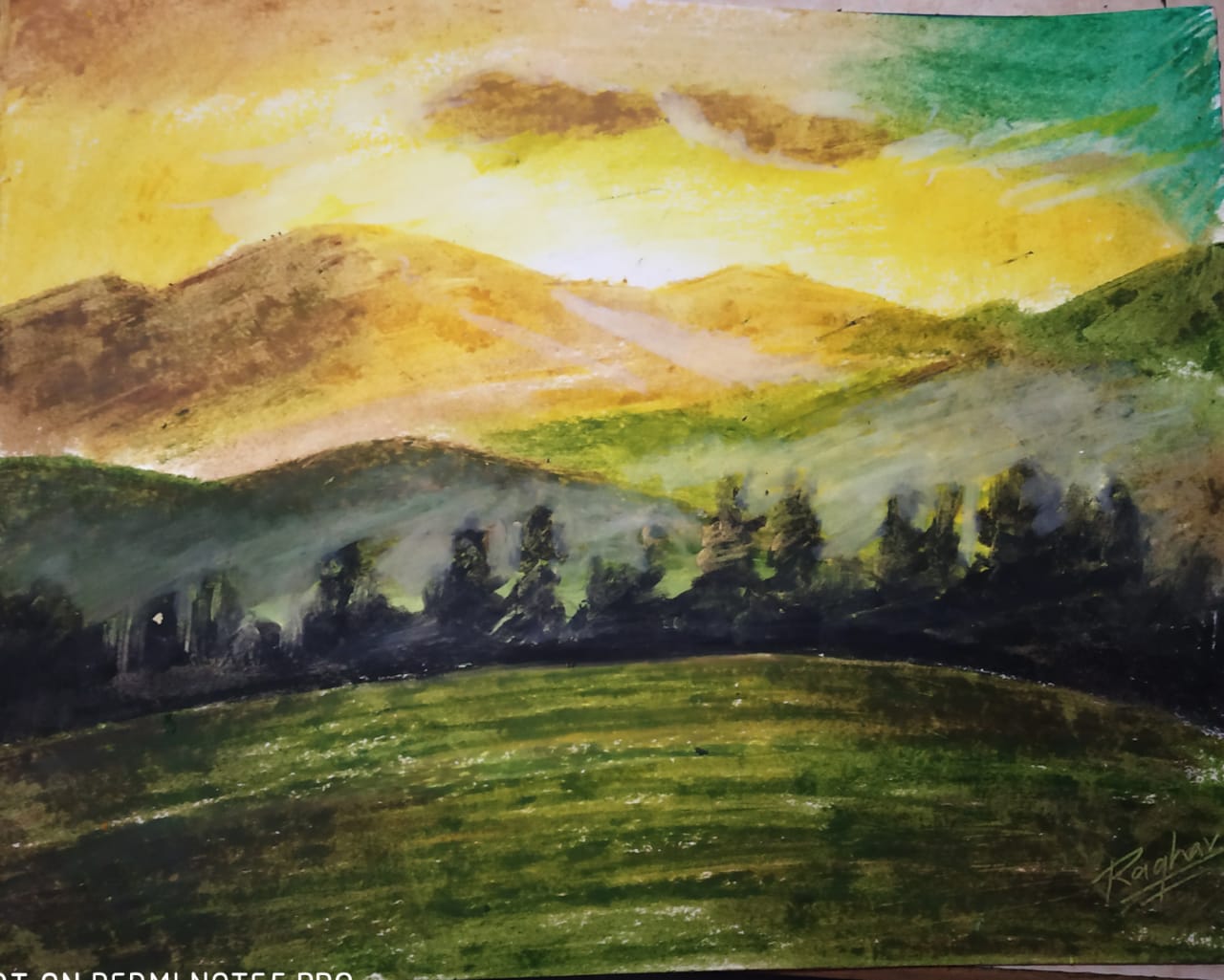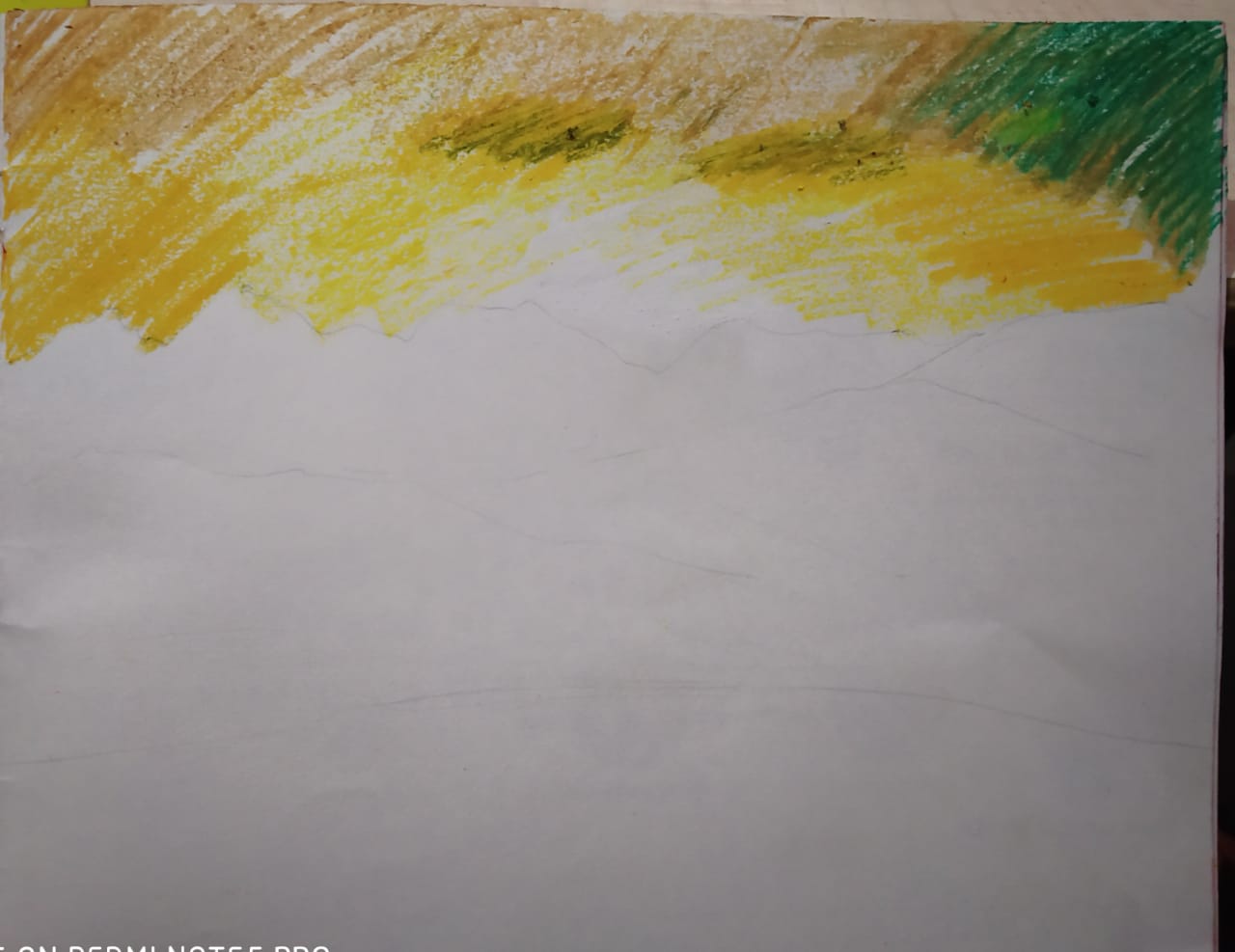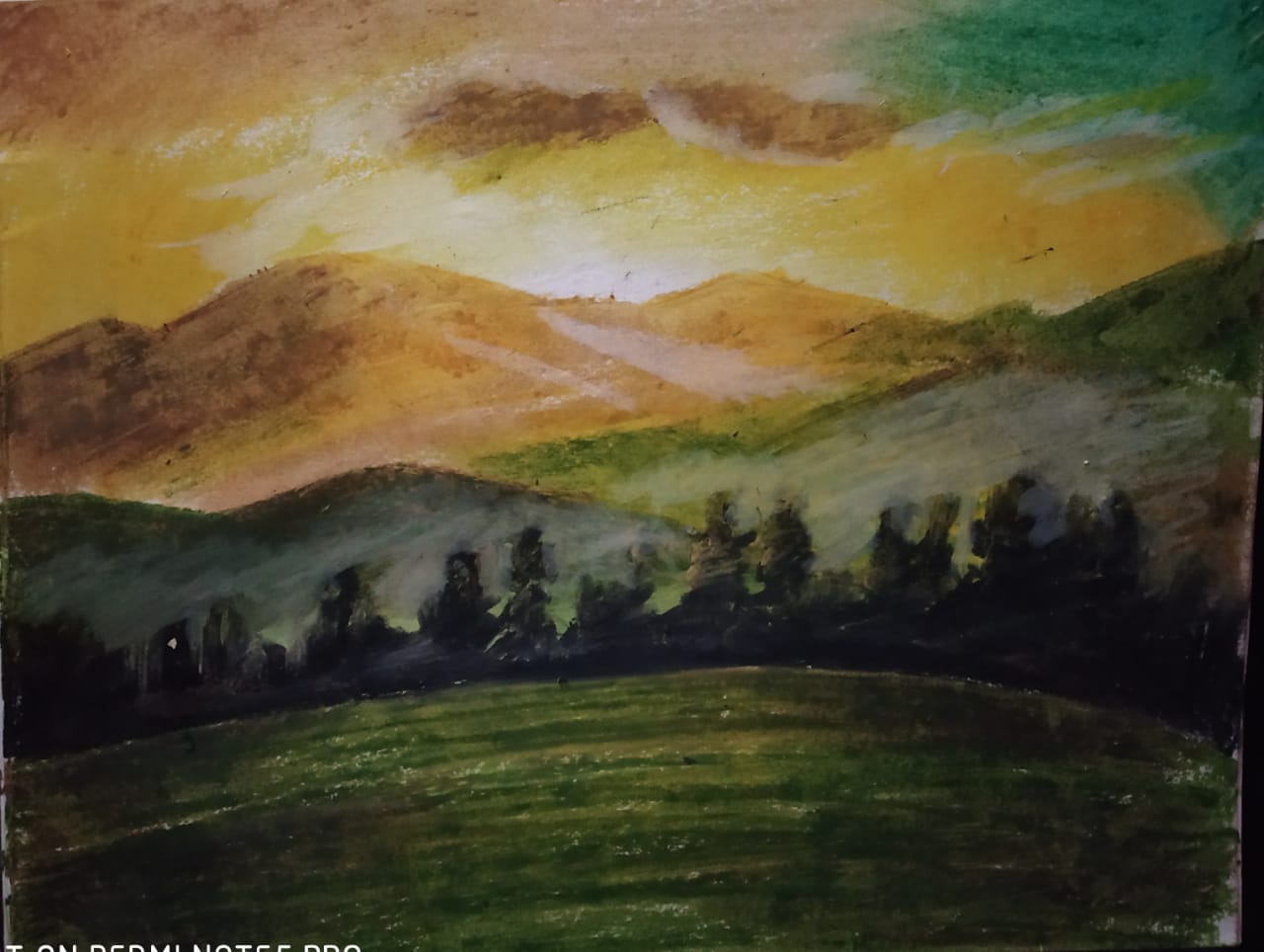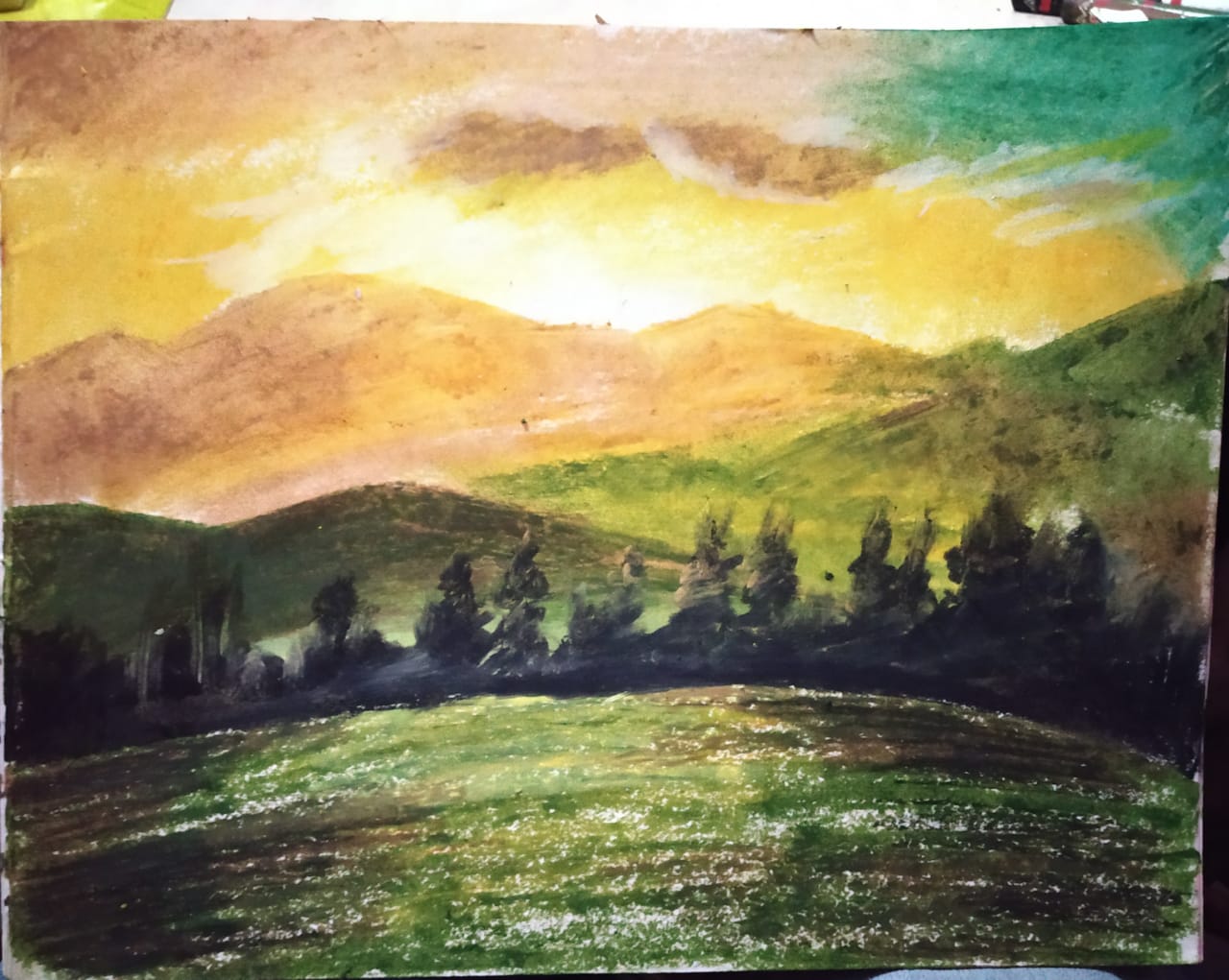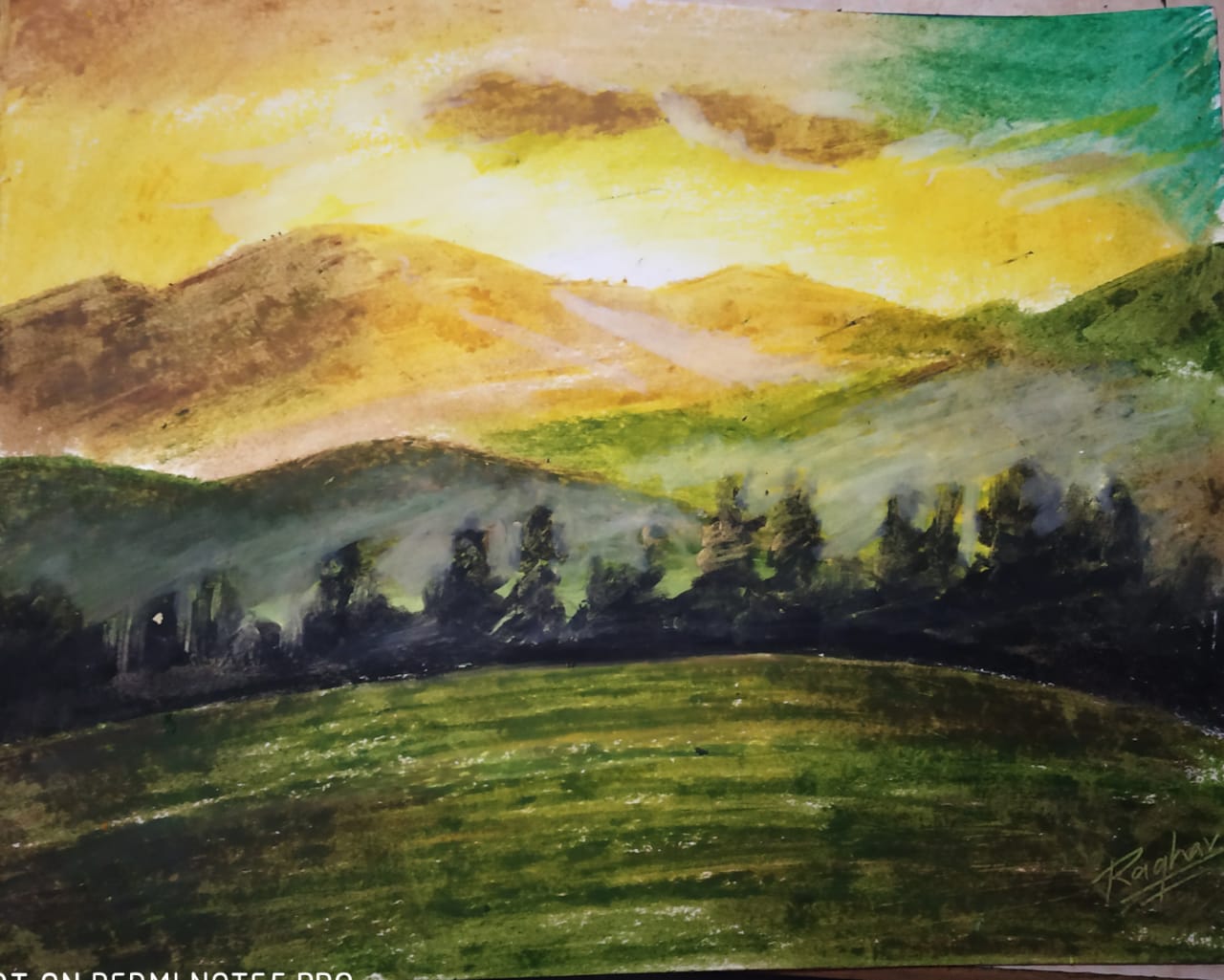 So dear friends it's a brand new artwork I am sharing with all of you, which is filled with the beauty of the nature.
Thank you.