Dear brothers and sisters good morning, I am Julia again, sharing an amazing artwork which I made by watercolour and a complete work based on my own imagination. Friends this is a very beautiful landscape painting and something similar to my village's view as this is very beautiful landscape painting.
I am sharing the making process here for your reference, so share with me your beautiful opinion my friends.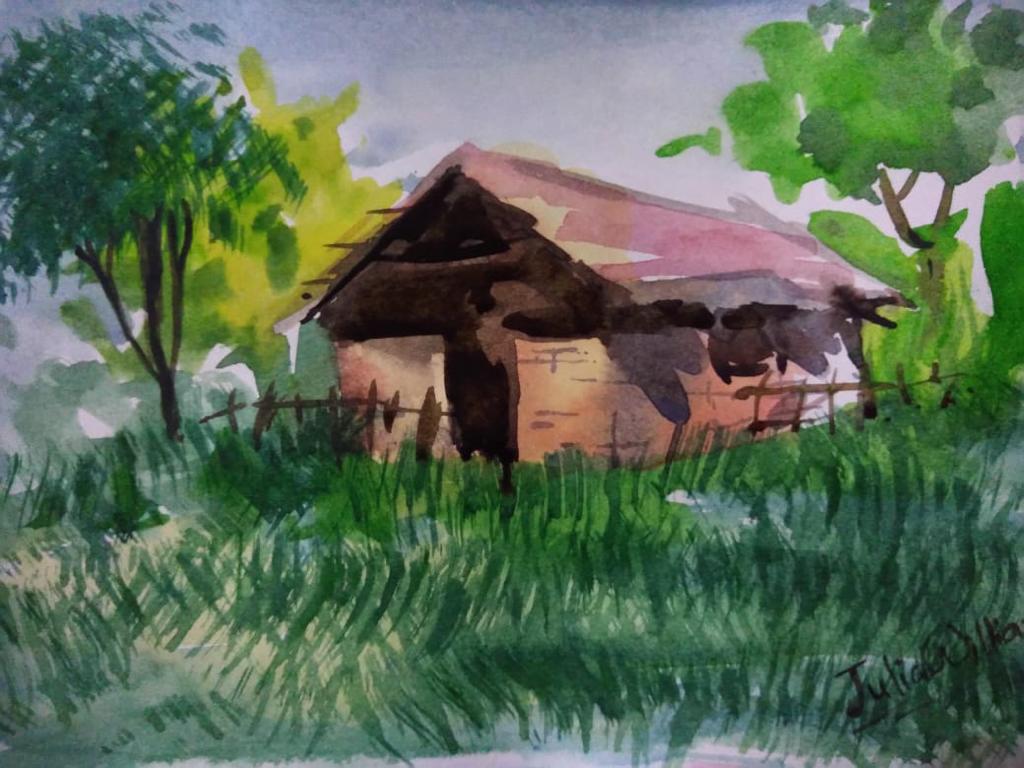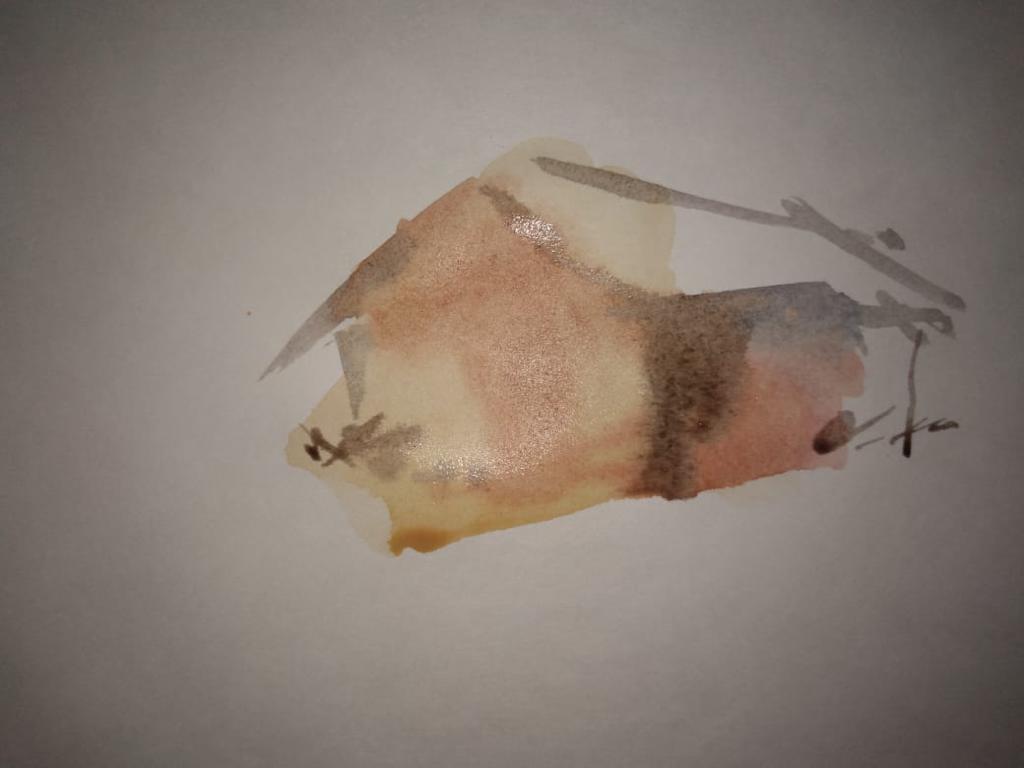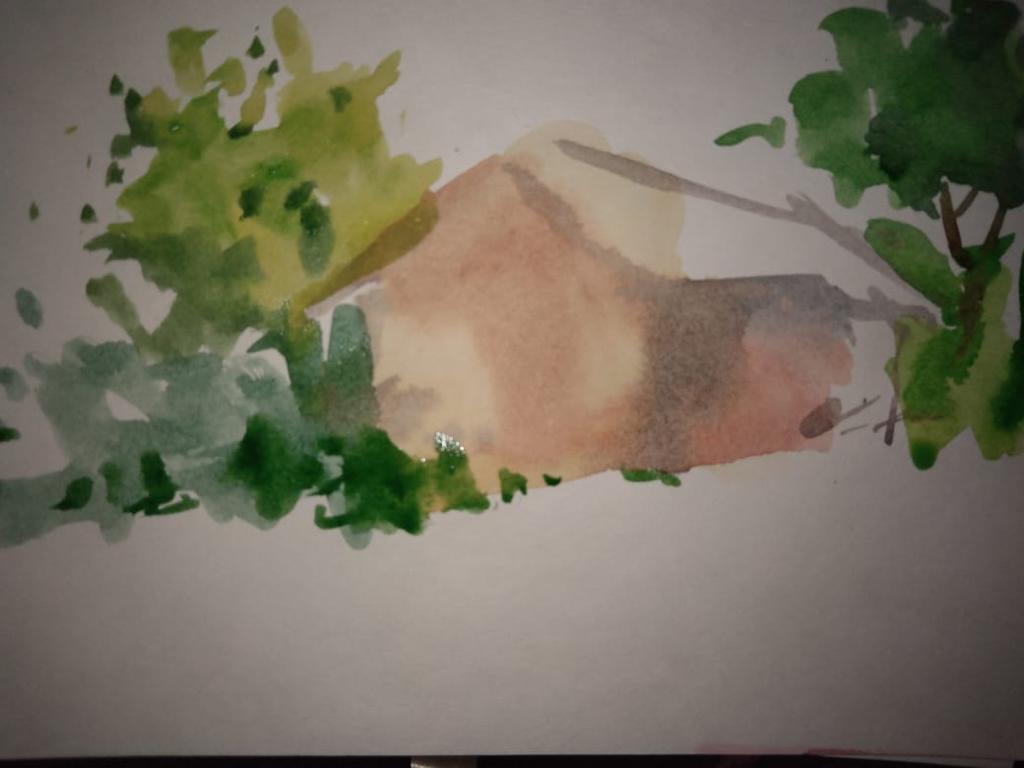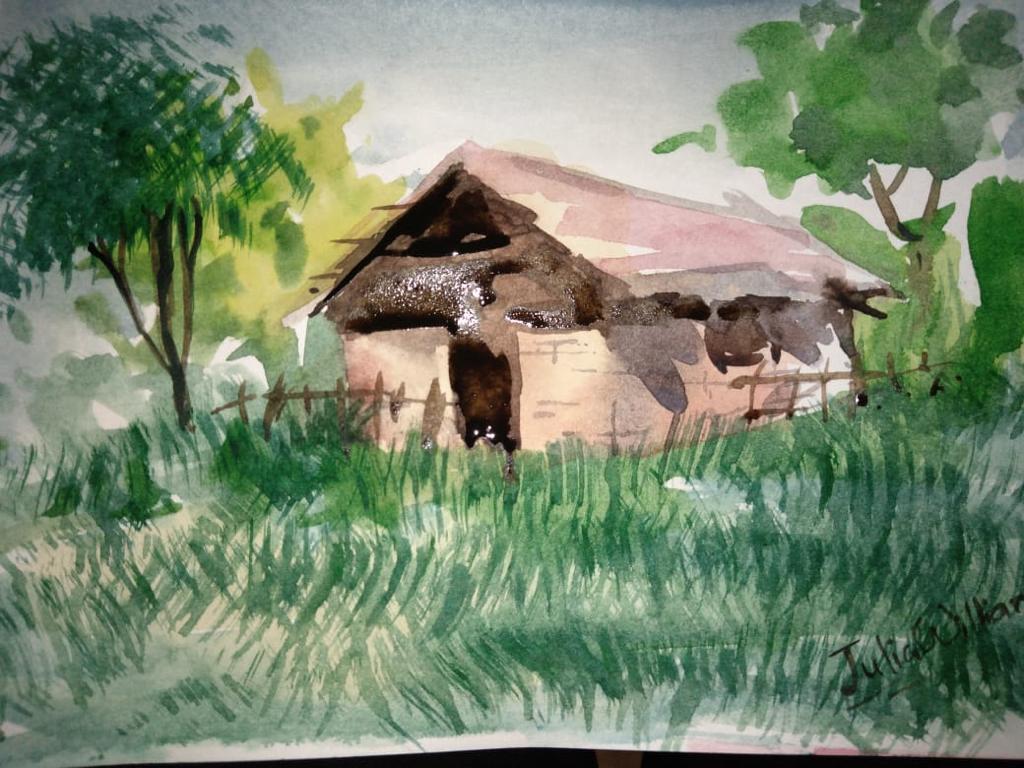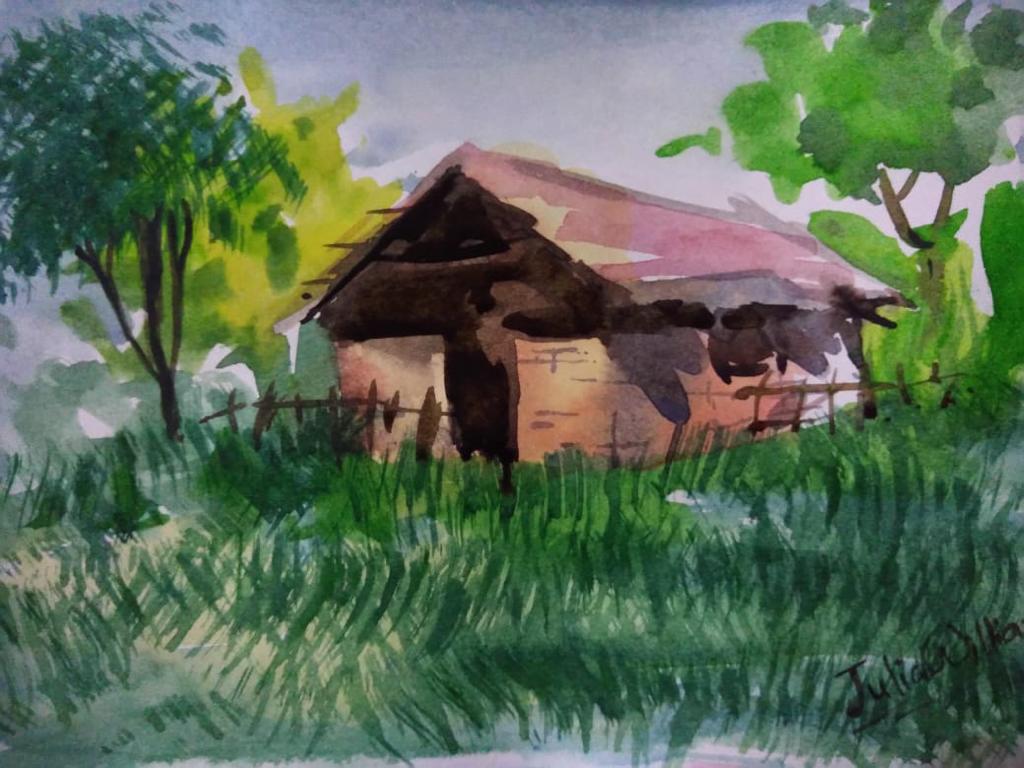 Waiting for your kind reviews towards my artwork, as it is very exciting and crucial for me.
With Love And Respect.