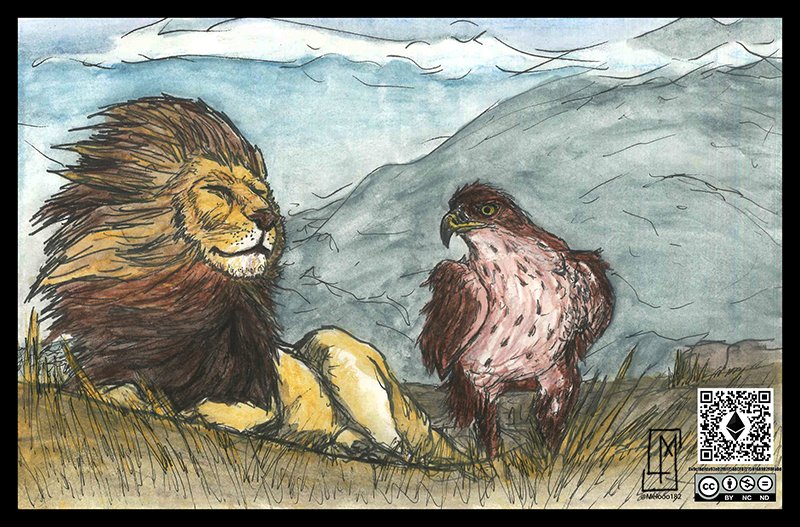 Hey there!
Another original artwork done by me!
This is about an eagle who had reached maturity to leave the nest and fair on his own but he was still living under the protective wing of his mother…one day tired of not being able to be truly independent he went to the Lion, King of the Savannah, for advice on how overcome his fears.
The lion at first confused by the eagle's story, told him that it was simple, if he wanted to be independent just be it…then the lion continued, you have to act on your own values and convictions, also said that he might feel overly attached to his mother's protection like an addiction which would be overcome gradually by following his own path…act as an emancipated.
The eagle thought on the lion's words the whole afternoon and in the next morning convinced he's time had come he flew away from his mother's next to follow his own path and destiny.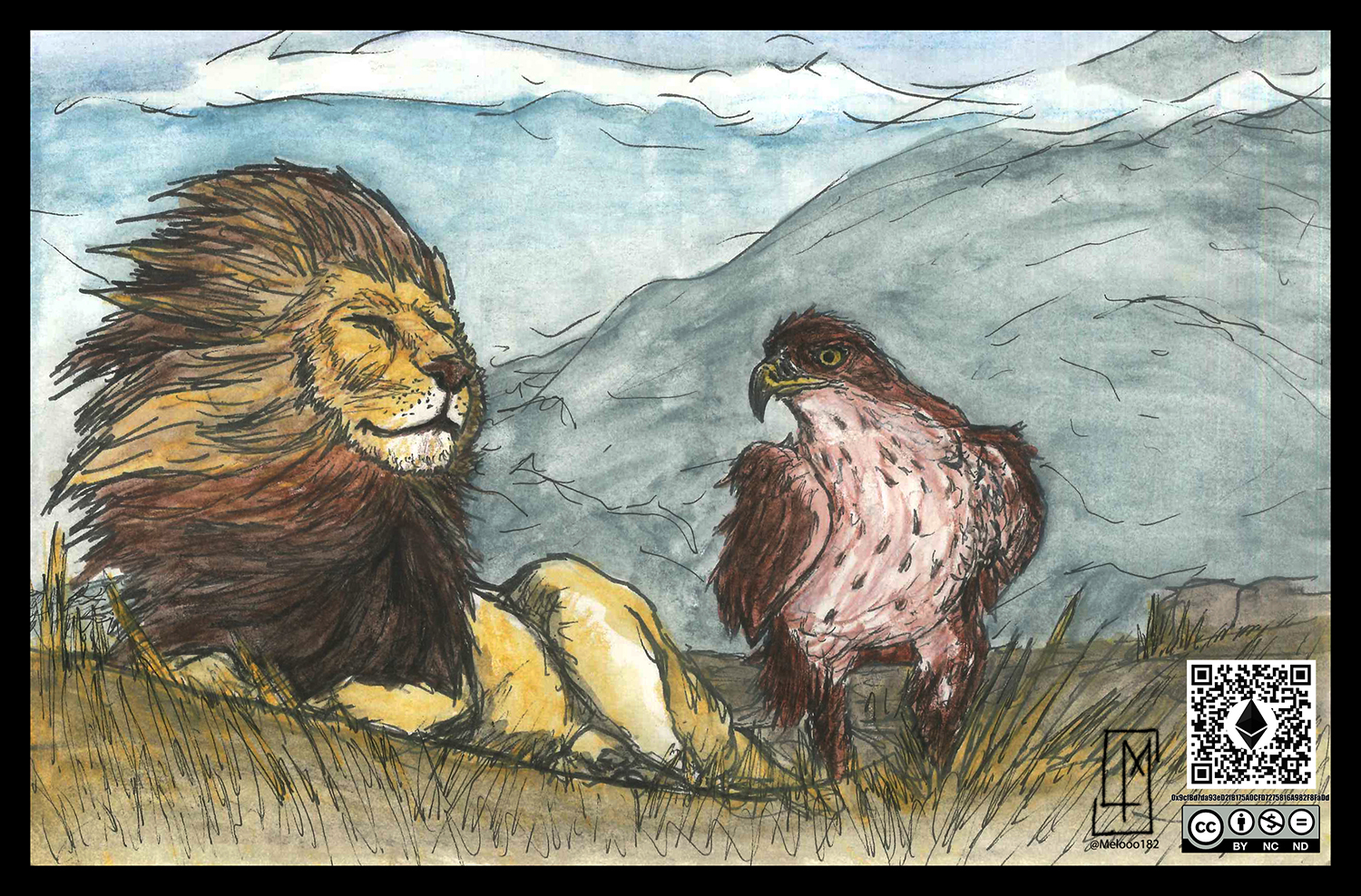 Copyright @melooo182 - All Rights Reserved
What are your critiques and comments about this drawing, what would you improve?
please let me know in the comments bellow
Thanks for your time peeps!
I hope you liked my artwork and my post!
Cheers Everyone!