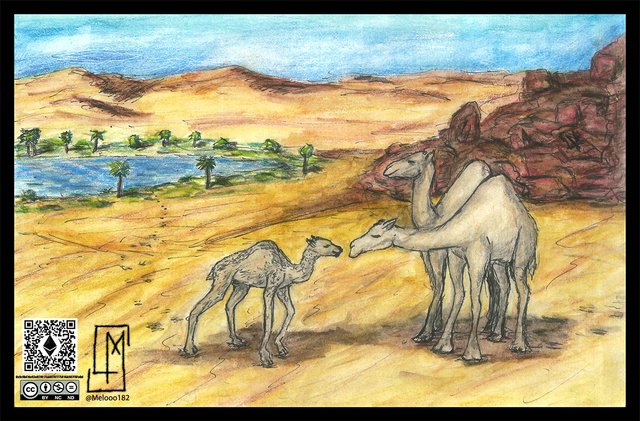 Hello There!
Another original artwork done by me! this illustration is about a dromedary born in captivity at a circus and when they are released to the wilderness he doesn't finds himself with the life in the desert, however his parents counsel and teach him the value of patience and perseverance while making use of his advantages as a camel.
I did this drawing on my A5 sized sketchbook using mechanical pencil, inkpens, aquarellable colour crayons.
A bit of the process: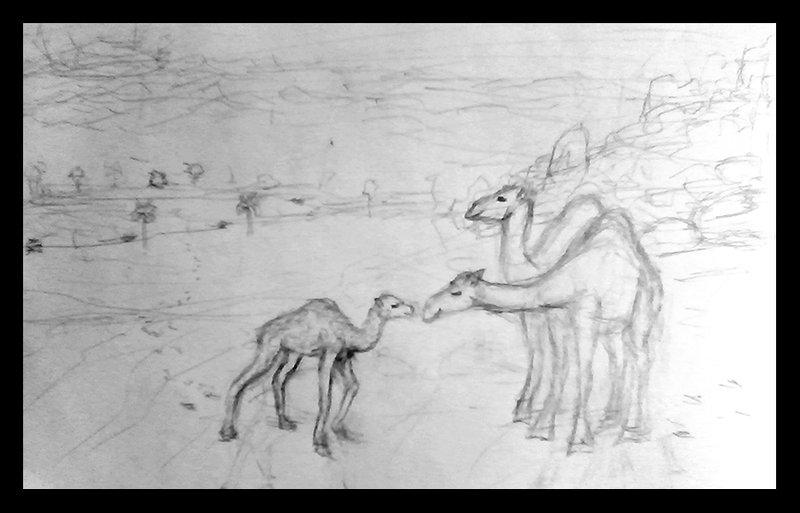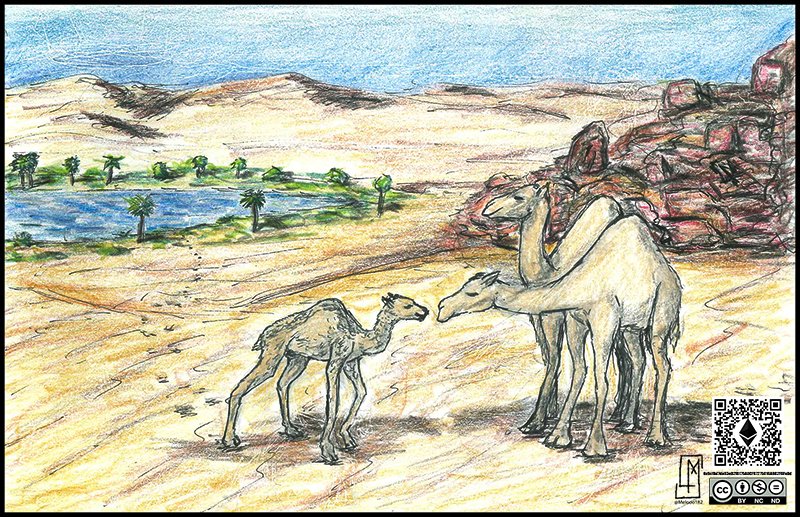 Finished Drawing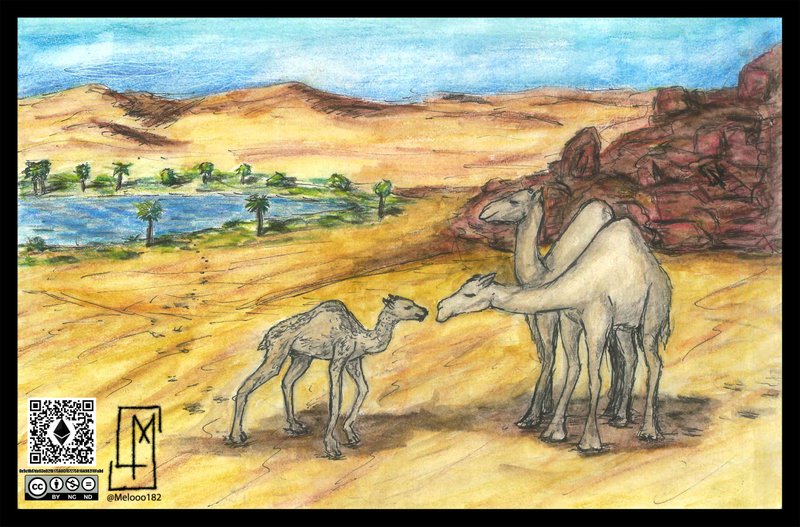 Copyright @melooo182 - All Rights Reserved
What are your critiques and comments about this drawing, what would you improve?
please let me know in the comments bellow
Thanks for your time peeps!
I hope you liked my artwork and my post!
Cheers Everyone!