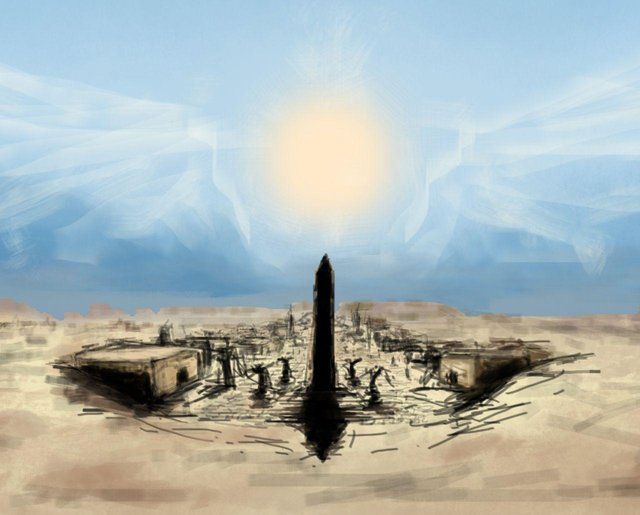 This is a digital paint I started a while ago but as often happens it got staled in that WIP limbo, I unearthed it yesterday to continue working on it and to my surprise it looked better than what I remembered it LOL…
To continue sharing more what's behind the image, well I started this some days after listening Frank Herbert's Dune Audiobook and days of listening to some desert psychedelic music…I felt like an impulse to make some Mystic-Esoteric Desert themed art….and well this was the result…hehe
.
Technical Info:
Digital Media
Created in Adobe Photoshop CC 2015
Cannot remember how many hours I've dedicated to this but it's sure a lot
.
.Clicking on the image should take you to a non distorted version, apparently aspect ration was shrunk sideways to fit honest.cash post…

.

.
Copyright @melooo182 - All Rights Reserved
Thank you very much for the support!!!