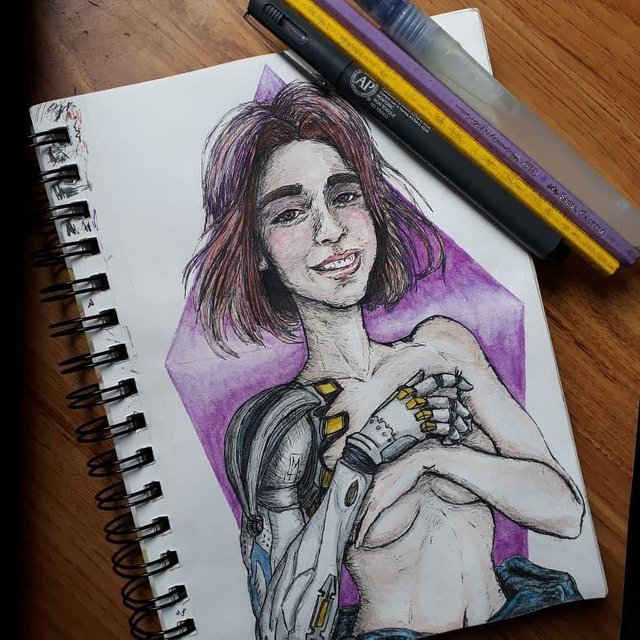 Hello there! ?
Here I present you another drawing with a Cyberpunk theme, as you can see it's a beautiful woman with a bionic prosthetic arm while covering her breasts.
It all started with me wanting to draw this selfie from some Korean Girl, no idea who she is but I think she's famous as I'm pretty sure of seeing more pics of her around the web, perhaps some connoisseur can enlighten me with the identity of the mysterious model hehe, (I think I got the picture from the Daily Drawing Challenge FB group).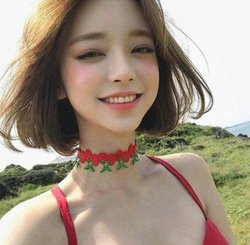 Before you say it, I know, her face didn't end up looking much alike lol but that doesn't matter it was only a reference, which I later mixed with other bunch of ideas as you can see….
The bionic arm is obviously inspired in both Full Metal Alchermist and Deus Ex: Human Revolution prosthetic limbs…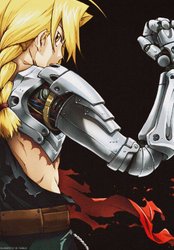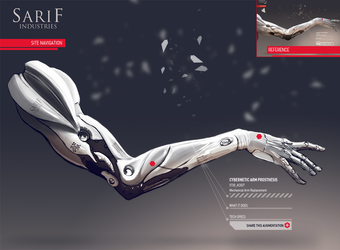 Here bellow you can see some of the drawing process: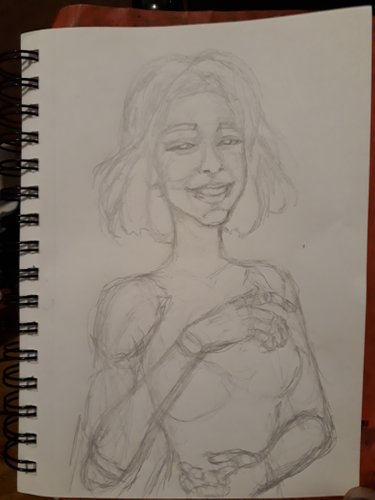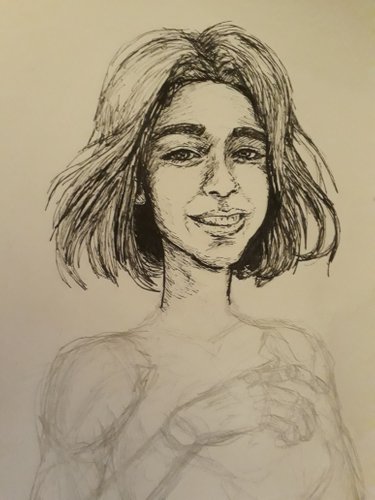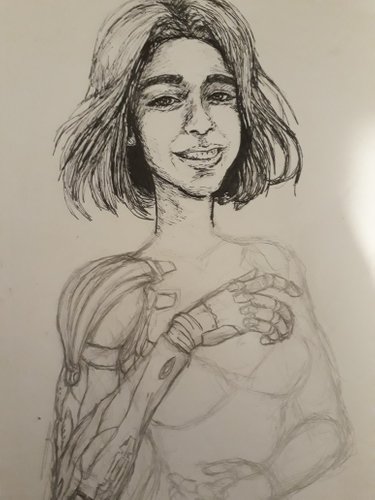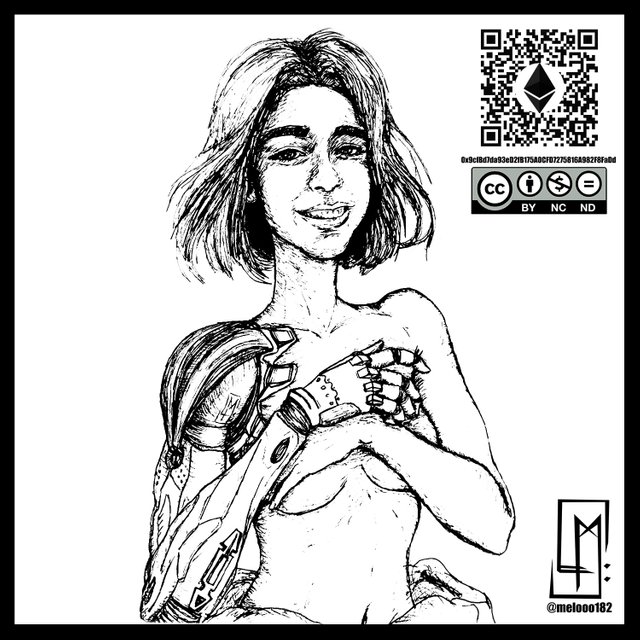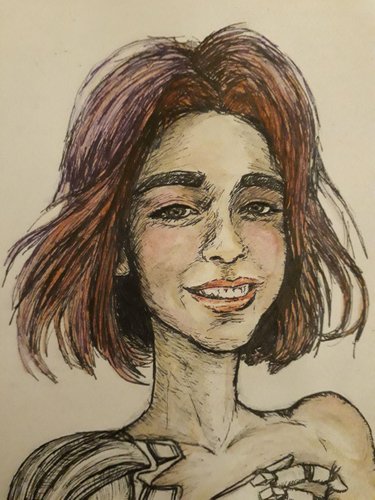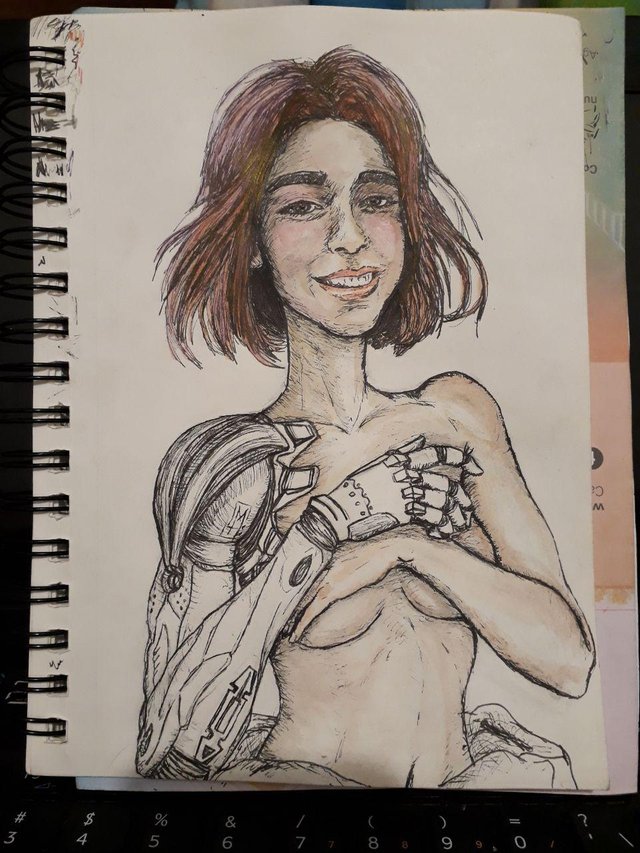 And the Final Result: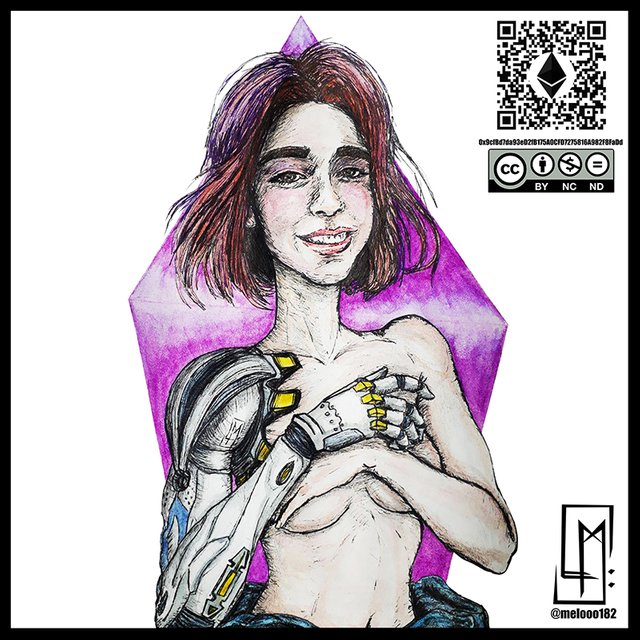 As said above in the post I was heavily inspired by Deus Ex and Full Metal Alchemist…but of course the bionic arm had to look more cyberpunk than steempunkish, so that's why I chose tho have some elements in bright colours, IMO making it look more of some low weight but highly resistant polymer or alloy.
Copyright @melooo182 - All Rights Reserved
What are your critiques and comments about this drawing, what would you improve?
please let me know in the comments bellow ? ?
Thanks for your time peeps!
I hope you liked my artwork and my post!
Cheers Everyone ??