Hello there! ?
I present you my most recent Cyberpunk drawing, done with Ink Illustration Pens and Watercolour, It was really fun to make this one. I used as reference again some image I got from the FB Daily Drawing Challenge…I think.
And then started to add my own ideas to it, like that distinctive cyberpunk colours palette, that holographic screen the character is starring at with a Bitcoin logo on it hehe, hexagonal patterned tank top….and a tattoo in her right arm with QR code and circuit pattern.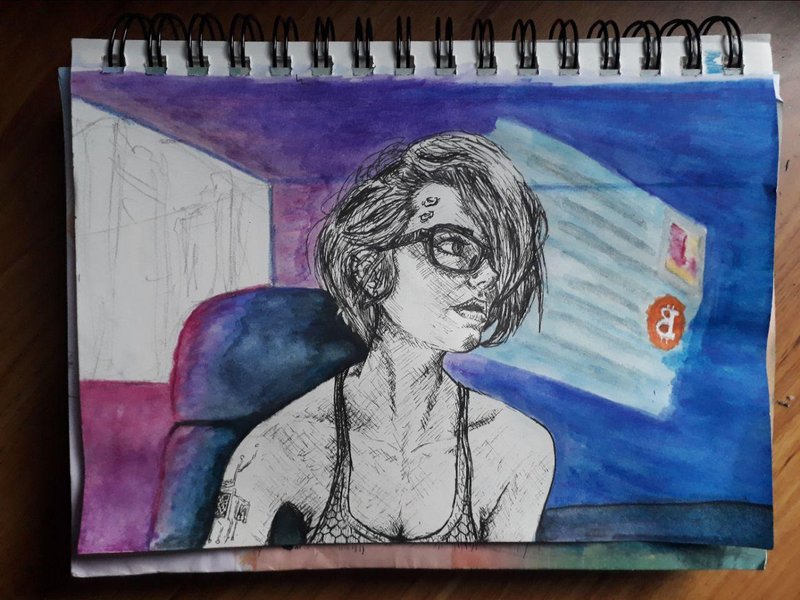 And the Final result!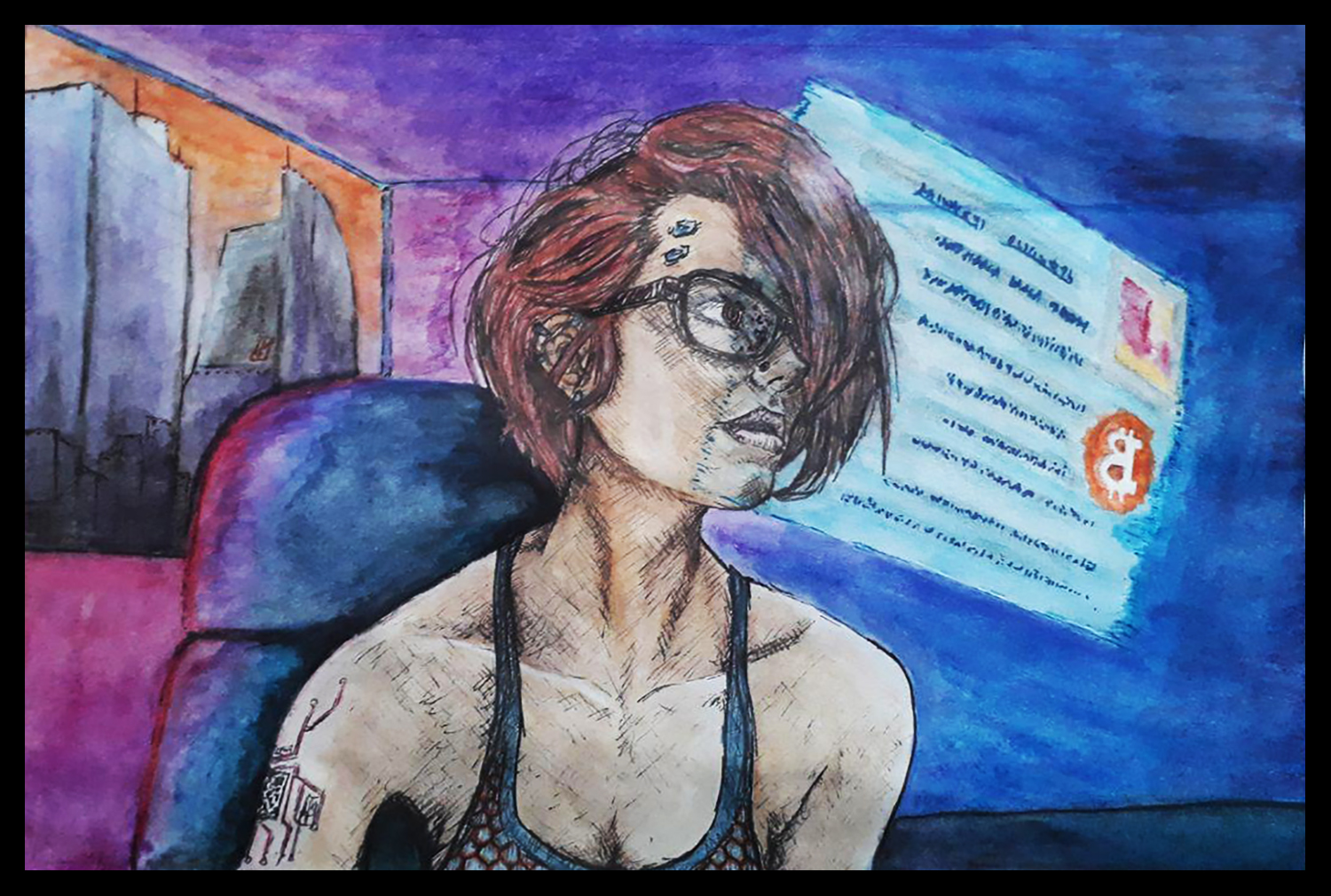 Copyright @melooo182 - All Rights Reserved
What are your critiques and comments about this drawing, what would you improve?
Please let me know in the comments bellow ? ?
Thanks for your time peeps! I hope you liked my artwork and my post!
Cheers Everyone ?? View extended post on steemit